Simon Lin, the Deputy Chairman of Huawei in China, told President Ranil Wickramasinghe that his company is ready to provide support for an annual study program to produce software and hardware engineers in Sri Lanka.
Simon Lin added that his company has already started a process of providing support related to academic work with several universities in Sri Lanka in addition to the work of providing technology and infrastructure.
The delegation led by President Ranil Wickremesinghe, who is on a four-day official visit to China, visited Huawei's research and development centre in Beijing yesterday morning (17), where Simon Lin said this.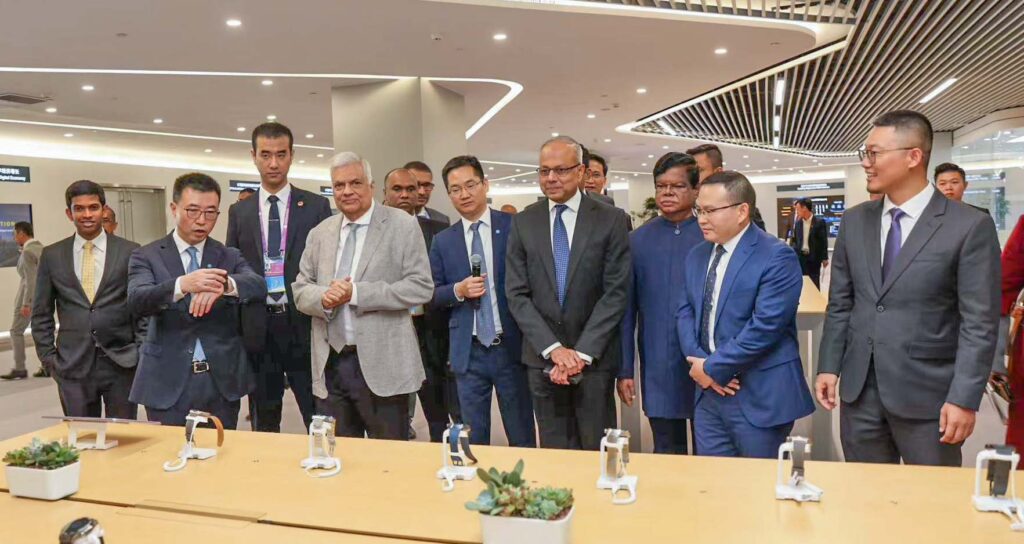 President Ranil Wickramasinghe, who spoke on the occasion, said that he had come to the Huawei centre this time to discuss the future of Sri Lanka.
The President emphasized that the support of the Chinese government as well as the Huawei company is very important for Sri Lanka regarding the digital education system and green energy production.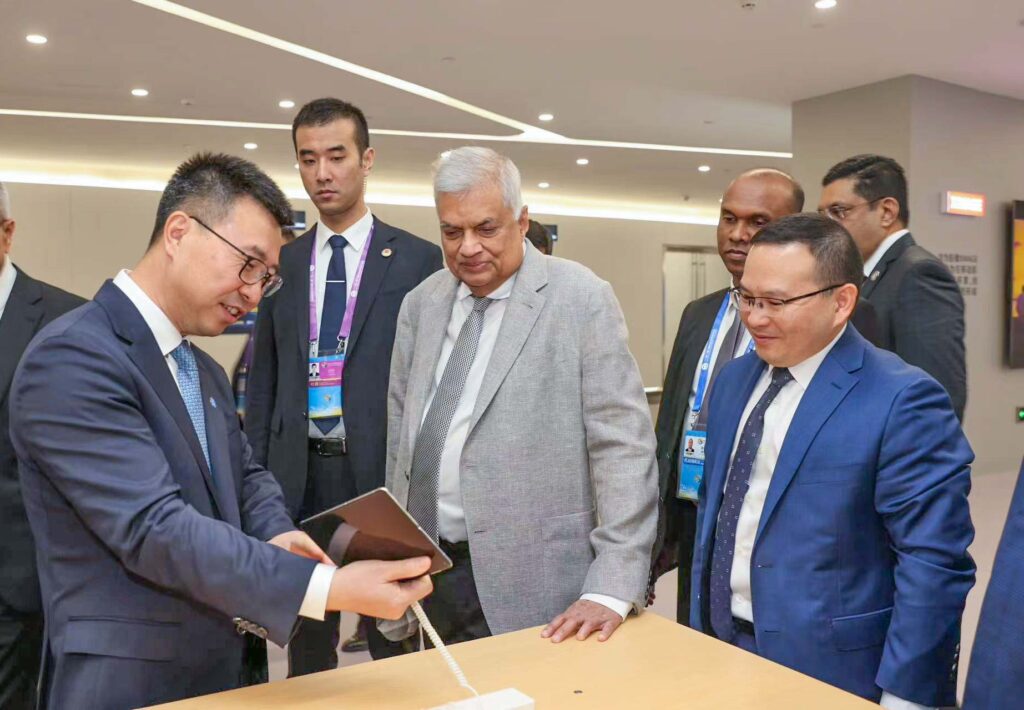 President Ranil Wickramasinghe further pointed out that to face the future world strongly, a highly competitive digital and green economy must be created in Sri Lanka, and the basic foundation for that is now being laid.
An agreement was also signed on Huawei's support for the digitization of schools in Sri Lanka. (Lankadeepa)
Find out more political news and information by engaging Buzzer.lk and Buzzer Politics.