President Ranil Wickramasinghe says that he is making an open invitation to the private sector to actively join the program of moving the country towards a technological and green economy.
The President mentioned this yesterday morning (11) at the opening of the National Information Technology and Business Process Management Professional Exhibition.
The President mentioned that today we are rebuilding the collapsed economy of the country and we have to import the necessary goods and we need to pay money for that and we have to take loans due to the lack of sufficient foreign exchange. The President said that we should focus on whether we are in the debt cycle or whether we will move on from it and for this reason we should go to the world market with a very competitive economy inside the country and increase the income we receive from goods and services and maintain a surplus.
President Ranil Wickramasinghe further stated that we believe that the people who left the country will come back to Sri Lanka by doing things like this.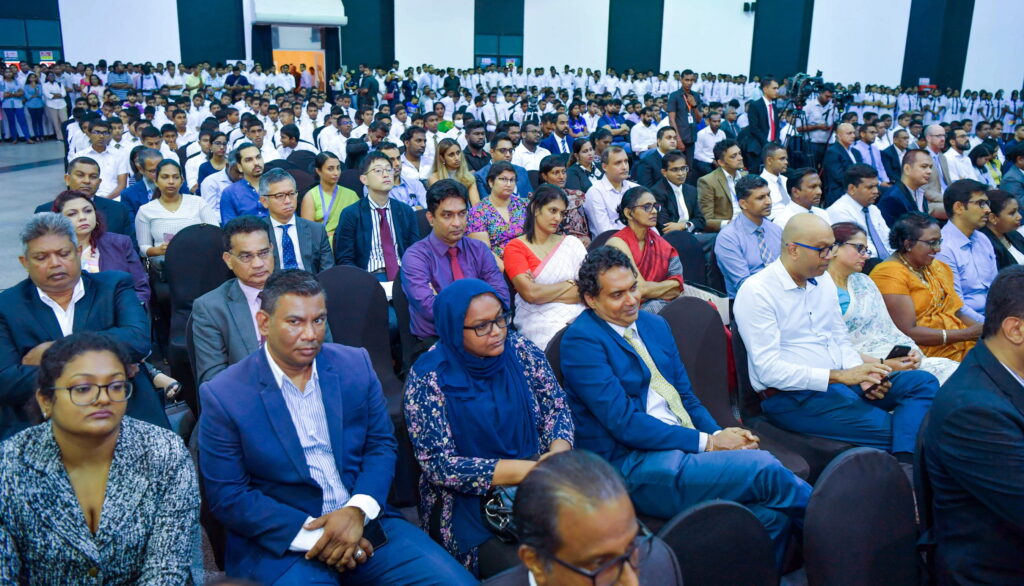 Stay tuned to buzzer.lk for daily similar local information and news.