After noticing a woman using an iPhone in a 150-year-old picture, art enthusiasts were perplexed and dubbed the subject a "time traveller."
However, specialists offer a straightforward explanation for the peculiar aspect of Ferdinand George Waldmüller's magnificent work, "The Expected One."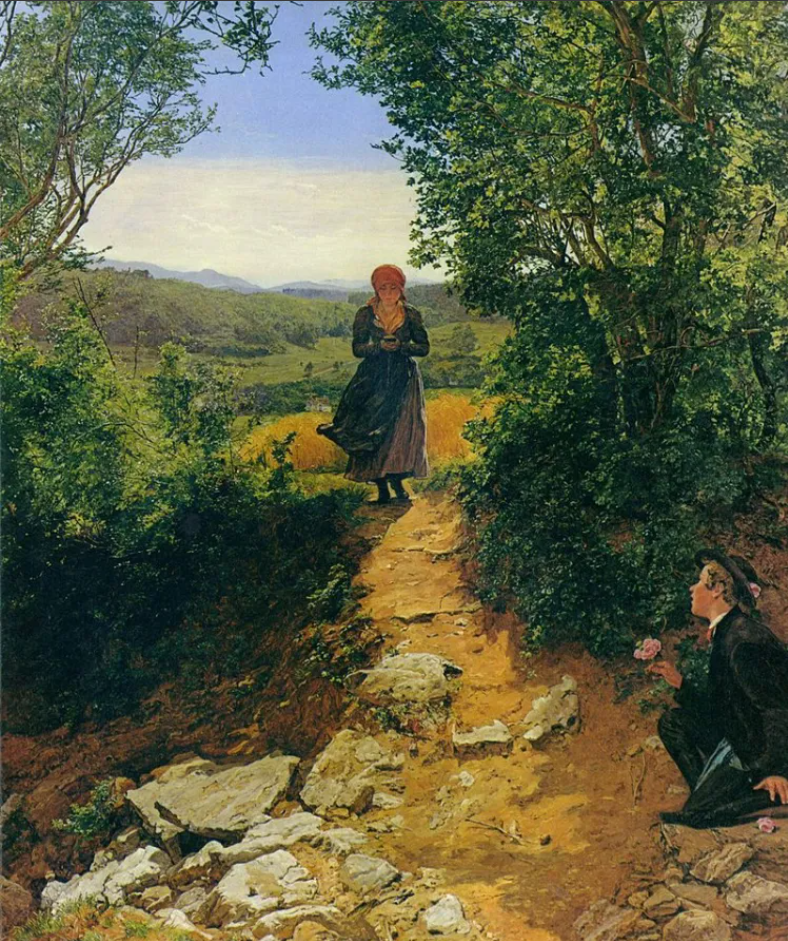 The charming picture depicts a young woman strolling through the lovely countryside while carrying what appears to be a smartphone.
While a young man ready to give her a pink flower can be seen, she is fixated on the thing in her hands.
In spite of 1860's lack of technology, astute art aficionados assert that the woman is walking while browsing an iPhone.
But art critics have dismissed the idea, saying that there is a straightforward explanation for it.
While strolling across the countryside, the woman is rumoured to be reading a prayer book rather than checking social media.
The magnificent work of Waldmüller is today kept in Munich's Neue Pinakothek, a museum whose halls are lined with works from the 18th and 19th centuries.
According to Peter Russell, the person who started the conspiracy, the conversation demonstrates how much society has evolved over time.
He said: "What impresses me most is how much advancement in technology has altered how people interpret the artwork and, in a sense, has utilized its whole background.
Find out more by engaging Buzzer.lk and Buzzer History.