Geographically speaking, the magnificent rainbow mountain in Peru is known as Vinicunca. About 60 miles south-east of the city of Cusco, on the magnificent Ausangate glacier, at a height of 5,200 meters above sea level, there is an amazing and vibrant stone structure of the Andes mountain range. Due to its seven rainbow colors, this mountain is also known as the Rainbow Mountain (Montaña Arcoíris) or the Seven Colors Mountain (Montaña de Siete Colores). It is visible in all of its glory and appears to be a sizable watercolor drawing.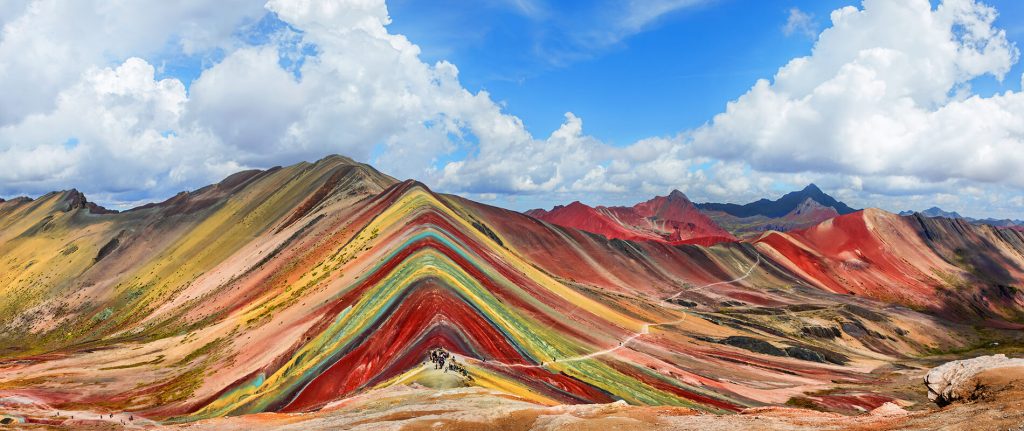 The minerals that have accumulated on the mountain cliffs over millennia have given this natural beauty its many hues. After the tectonic plates collided, a variety of substances, including copper, iron, hematite, and sulfur, merged to form the vibrant mountain that we can see today. A thick coating of ice had long since covered this lovely scenery, and it wasn't until temperatures began to rise 40 years ago that snow started to melt, revealing a whole new world.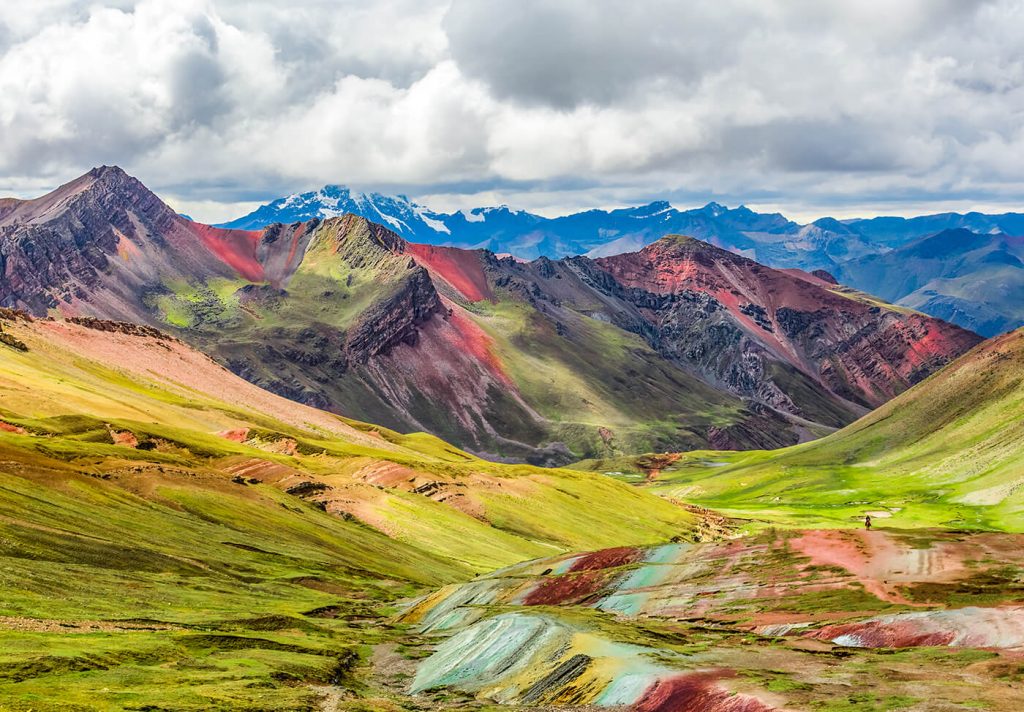 Vinicunca is one of National Geographic's 100 locations to visit at least momentarily, which is not unexpected. This location is exceptional not only for its spectacular beauty but also for its precious geological naturalistic worth. The predicted duration of the journey, which alternates with strenuous climbs, is around eight hours. Reaching the peak is fairly challenging. The walk, which takes place between 4,000 and 5,000 meters above sea level, must only be completed with the assistance of trained guides since the lack of oxygen at such a high altitude may be extremely challenging on the body.
Find out more by engaging Buzzer.lk and Buzzer Travel.