The Nobel Committee announced that the Nobel Prize for Physics this year will be shared between three scientists.
The three scientists are American scientist Pierre Agostini, German scientist Ferenc Krausz and Swedish scientist Anne L'Huillier.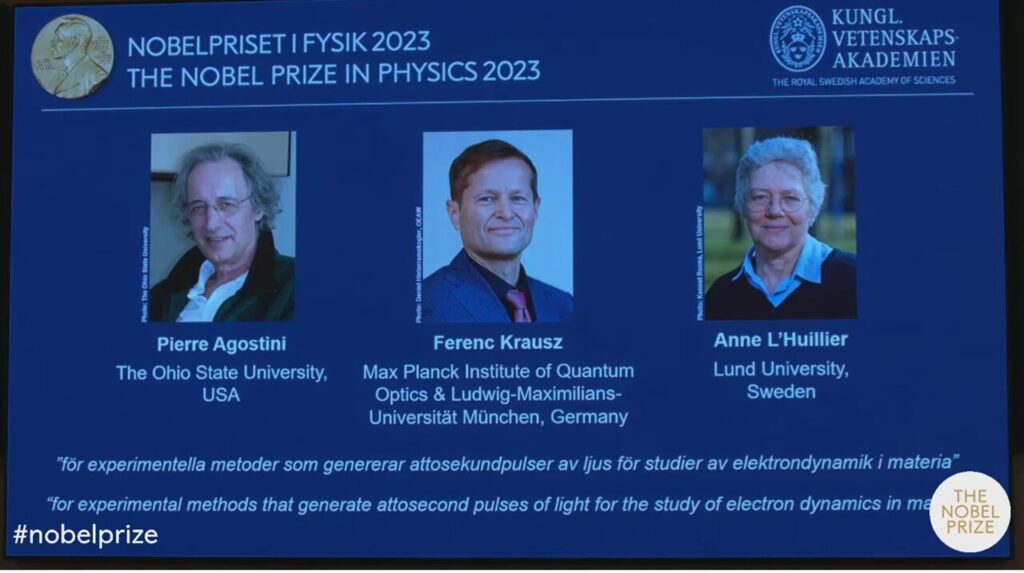 These three scientists were awarded the Nobel Prize in Physics for introducing new research methods to study the electron dynamics of matter. (Reuters)
Visit our Buzzer World News Section for more international news.