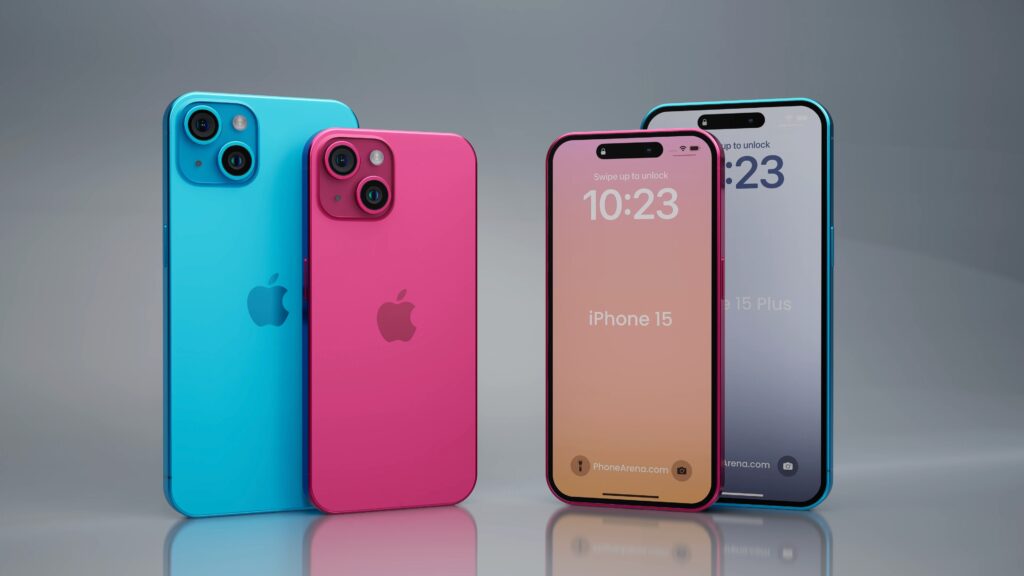 The upcoming iPhone 15, slated for release a few months from now, has already stirred up anticipation with leaked details about its potential features. Here's a sneak peek at what Apple's flagship smartphone might offer in its next iteration.
Design
The iPhone 15 is projected to maintain the sleek aesthetics of the iPhone 14, featuring flat edges and a glass front and back. However, whispers suggest that the Pro models might flaunt a distinctive touch with elegantly curved edges.
The most noteworthy design alteration is the speculated transition to a USB-C port. After years of the Lightning port's reign, Apple seems poised to embrace the more universally accepted USB-C standard. This shift will streamline connections between the iPhone and various devices and accessories.
Camera
Anticipate a substantial camera upgrade in the iPhone 15. The Pro variants are rumored to house an advanced 48-megapixel primary sensor, a remarkable leap from the 12-megapixel sensor found in the iPhone 14. Enthusiasts might also revel in the whispers about a potential periscope zoom lens, potentially granting an impressive 10x optical zoom capability.
Chipset
This is predicted to harness the prowess of Apple's upcoming A-series chip, likely forged using an advanced 3-nanometer process. If these speculations hold true, this chip could potentially outperform the already formidable A16 Bionic chip that powers the iPhone 14, delivering substantial enhancements in performance.
Additional Features
Beyond the aforementioned highlights, the grapevine hints at several other enhancements for the iPhone 15. These encompass support for Wi-Fi 6E, the emergence of a new "Action" button that might replace the mute switch, and an upgraded Ultra Wideband chip promising heightened Augmented Reality (AR) capabilities.
Release Date
This is tentatively scheduled for a September 2023 debut. Pricing structures are expected to commence at $799 for the iPhone 15, $899 for the iPhone 15 Plus, and $1,099 for the top-tier iPhone 15 Pro.
In a nutshell, this is poised to stand as a substantial evolution over its predecessor, the iPhone 14. With a potential design revamp, camera enhancements, a formidable chipset, and additional cutting-edge features, this could easily capture the attention of discerning consumers in search of the crème de la crème of smartphones.