Any IMF deal with Sri Lanka must be conditioned on the independence of the Sri Lankan Central Bank, robust anti-corruption measures, and the development of the rule of law, according to the United States Senate Foreign Relations Committee (SFRC).
"Without these critical reforms, Sri Lanka could suffer further economic mismanagement and uncontrollable debt," the SFRC said on its official Twitter account.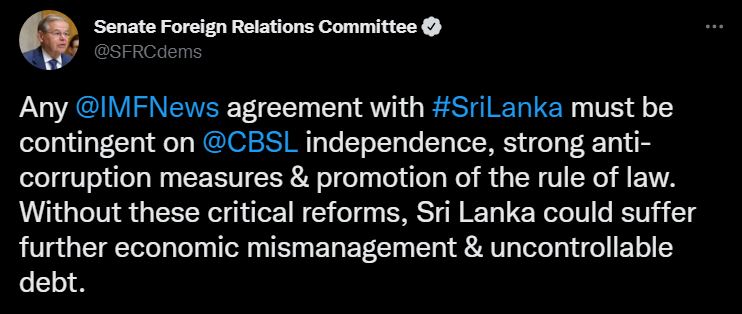 The IMF stated in a tweet on Friday that the goal of the new IMF program is to restore economic stability and debt sustainability while safeguarding financial stability, protecting the most vulnerable, and accelerating reforms to address corruption vulnerabilities so that Sri Lanka can realize its full potential.