President Ranil Wickremesinghe says that he will certainly work to recover the country from bankruptcy.
Accordingly, the President stated yesterday (14) while attending the opening of the car spare parts supply centre built by Toyota Lanka Company in the Kadawata area in conjunction with the completion of 70 years of Sri Lanka-Japan relations that an economy freed from debt and able to pay debts will be built in the country.
The President mentioned that today the country has become bankrupt due to the lack of change in the economic program after the war and it is expected to increase investment opportunities and move the economy forward by next year.
President Ranil Wickremesinghe also emphasized the need for an institutional system that can revive the country's economy and bring investment opportunities to the country and announced that steps will be taken to create an economic corporation by merging the Investment Promotion Division of the Sri Lanka Board of Investment and the Export Development Board.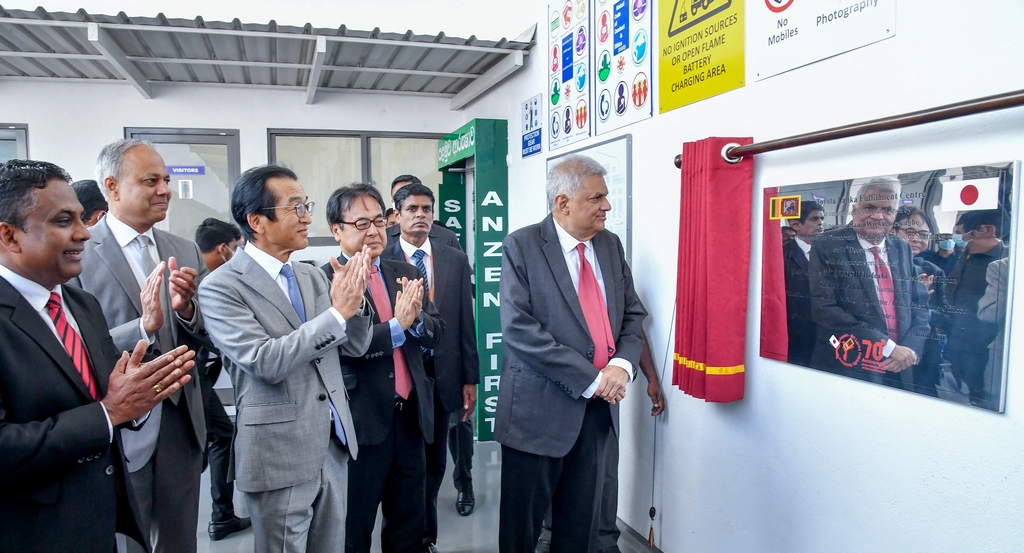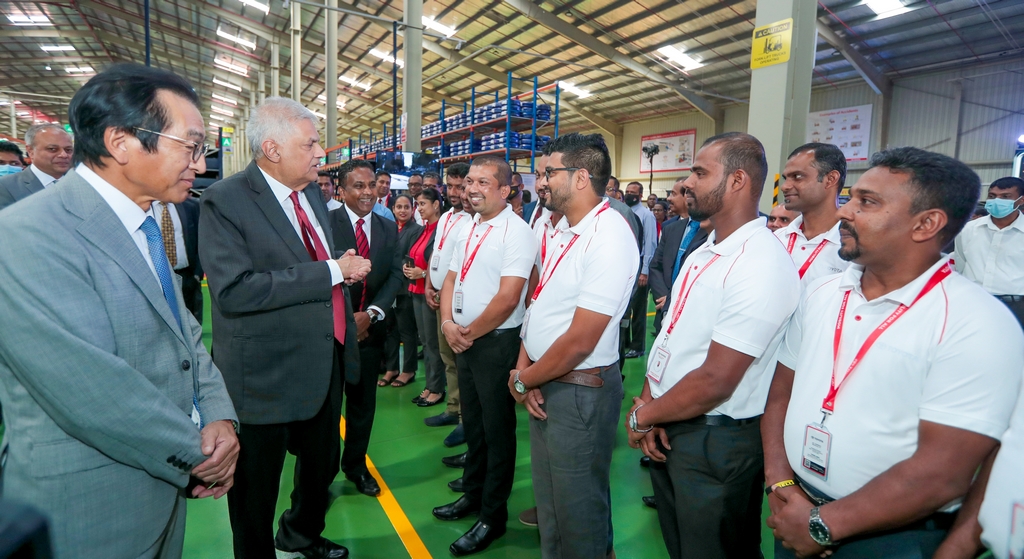 Below is the notification issued in this regard,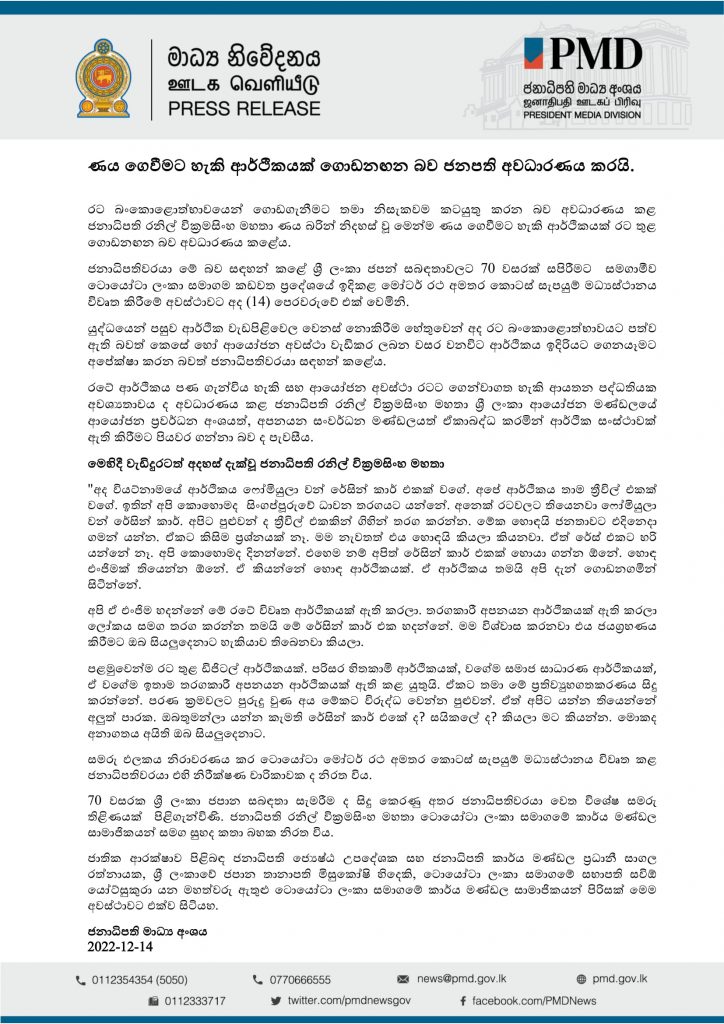 Find out more political news and information by engaging Buzzer.lk and Buzzer Politics.