The National Transport Commission has decided to raise bus fares with effect from midnight yesterday (02). Accordingly, bus fares are to be increased by 4% and it is stated that there will be no change in the minimum bus fare.
New bus fares are below.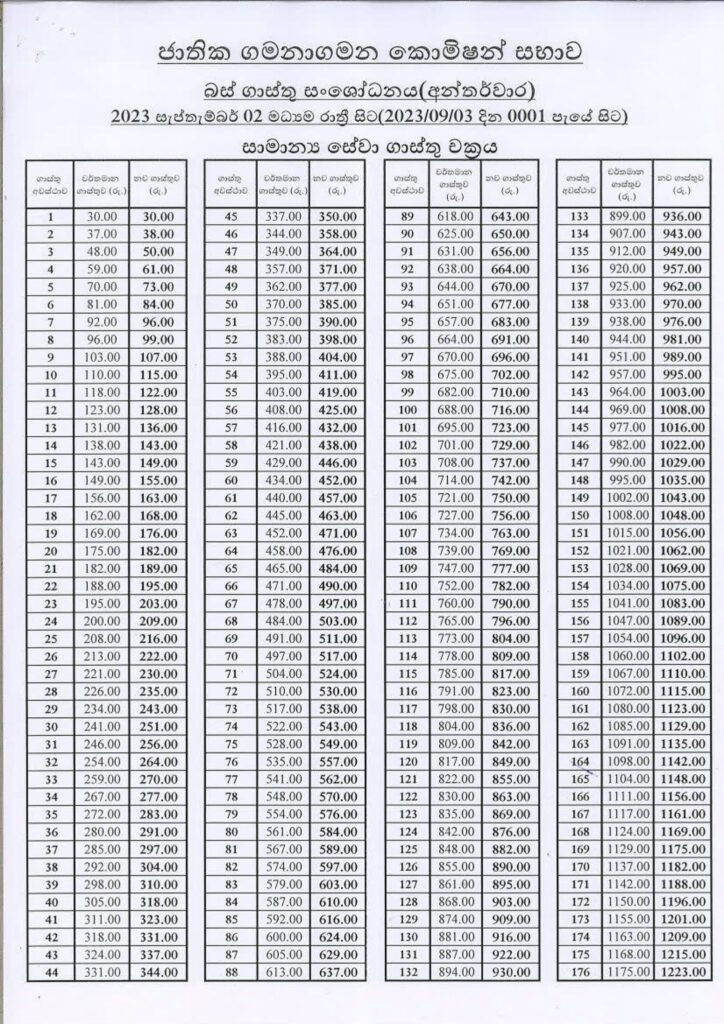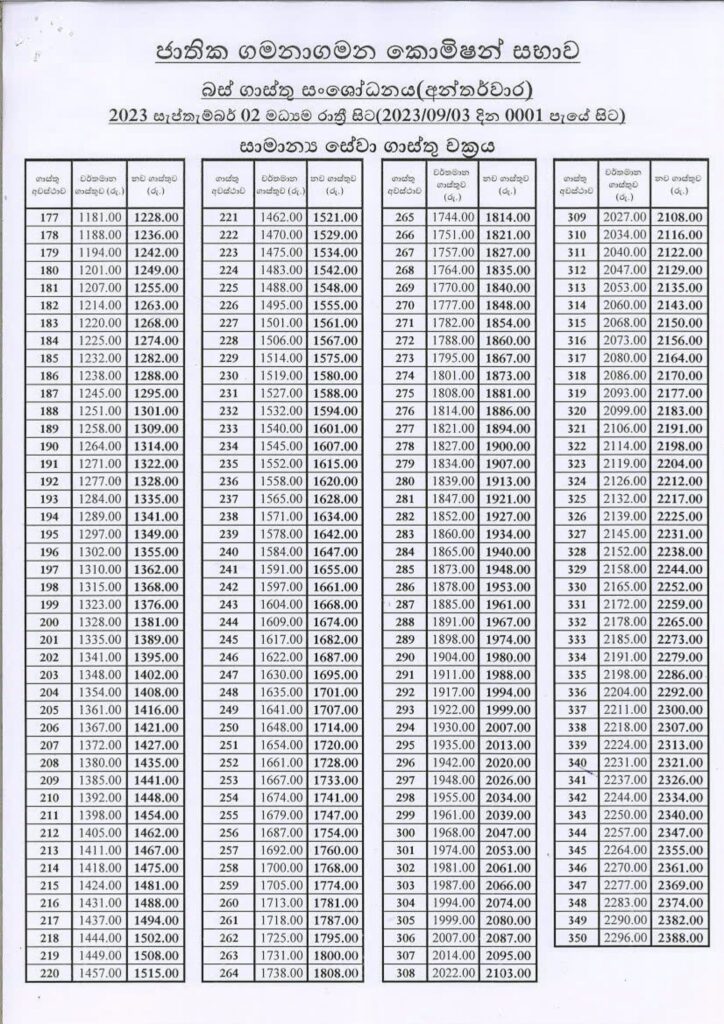 Stay tuned to buzzer.lk for daily similar local information and news.