Minister of Tourism and Lands Harin Fernando says that the limit of 10.00 pm which was set for the end of musical shows has been revised. According to the minister, releasing a message on Twitter, musical shows can be held on Fridays and Saturdays until 1 am and on Sundays until 12.30 midnight.
The related Twitter message further states that song shows should be held keeping a reasonable distance from places like religious places and hospitals.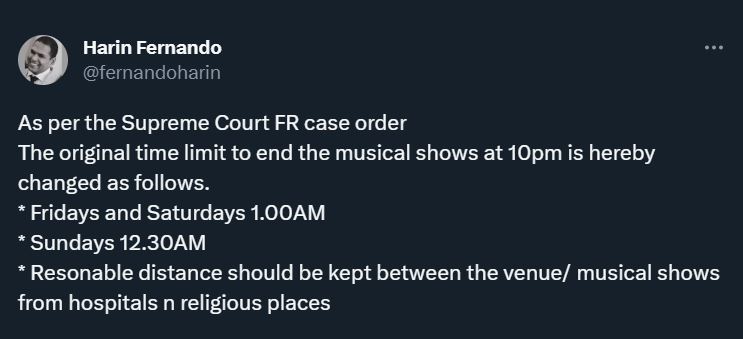 Get to know more about Entertainment news by keeping up with Buzzer.lk and Buzzer Entertainment.