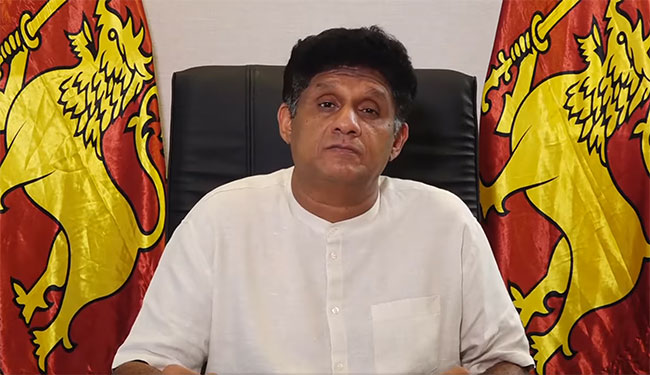 The expectations of working together to rebuild Sri Lanka have been destroyed by the government led by President Ranil Wickremesinghe, Opposition Leader Sajith Premadasa said.
Addressing the Parliament yesterday, the Parliamentarian said his party will not engage in opportunistic governance.
Stating that the Samagi Jana Balawegaya will not work with the incumbent interim government, he further said that the party will extend all support to rebuild the nation by remaining in the opposition.
MP Sajith Premadasa said that at a time when the opposition was considering the offer by the President to work together, peaceful protesters had been attacked by the armed forces in the middle of the night.
This instance had revealed the true intentions of the government on their path of governance, he pointed out.