Sashmi Dissanayake, who represented Sri Lanka, succeeded in winning the title of "Mrs Earth International – 2023" held in Manila, Philippines, focusing on the environment.
It is special that she managed to own the crowns of all the other races in addition to this crown. She will join the record book as the first Miss Sri Lanka to do such a thing.
Here she succeeded in winning the crowns of "Mrs Earth Best in Catwalk, Overall Best in Gown, Overall Best in Resort Wear, and Best in Talent".
For this "Mrs Earth International – 2023" competition which was held in Parañaque, Manila, Philippines, many women from many countries including the Philippines, Japan, America, Thailand, United Arab Emirates, Singapore, and Nigeria competed. (Lankadeepa)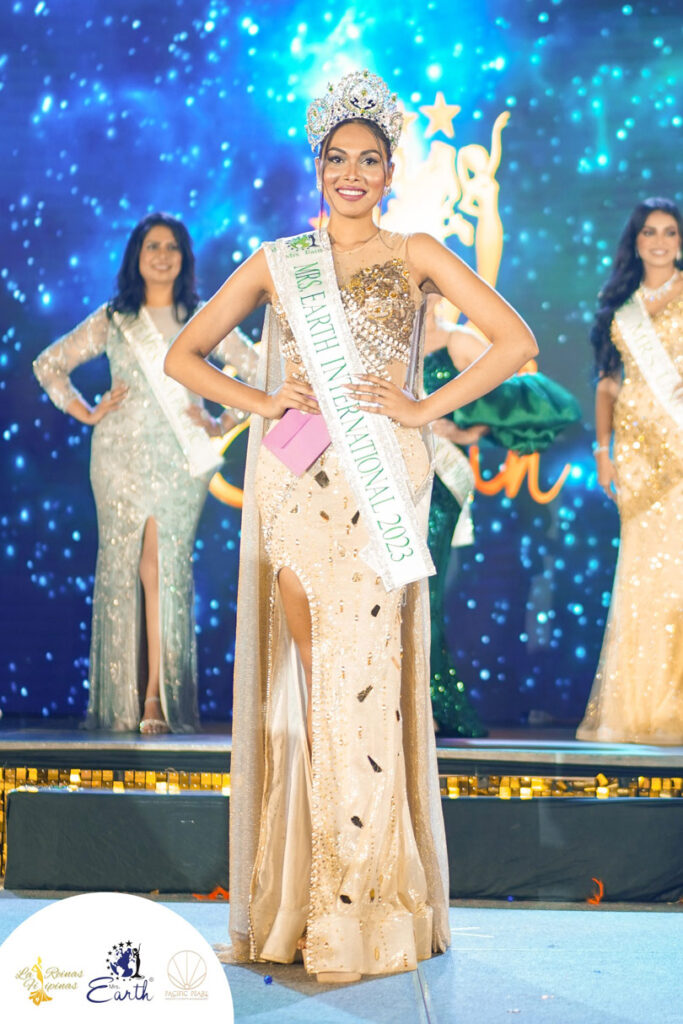 Get to know more about Fashion news by keeping up with Buzzer.lk and Buzzer Fashion.