Power and Energy Minister Kanchana Wijesekera has said in a Twitter post that the QR fuel pass system has been successfully tested at 02 selected petrol stations in Colombo district.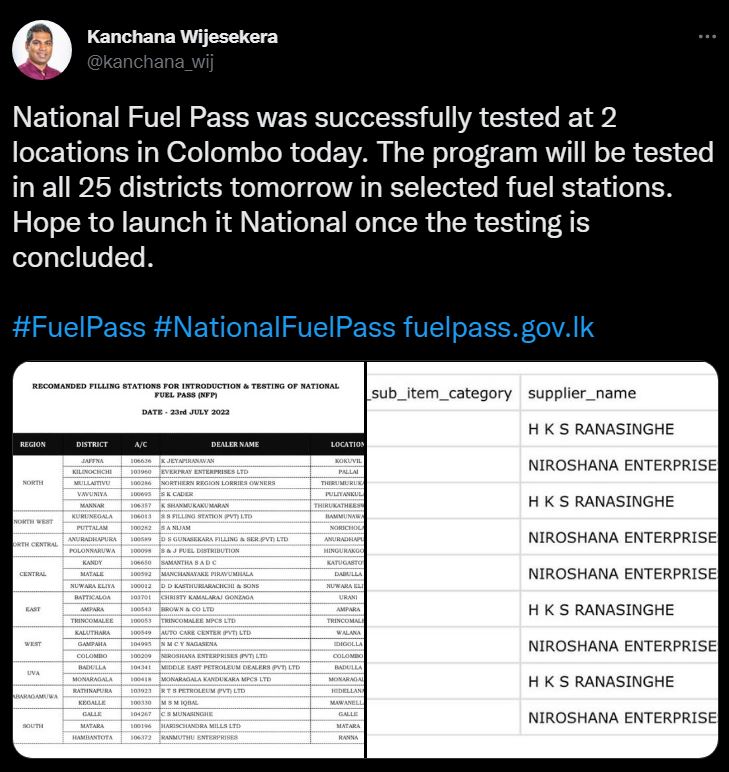 Accordingly, from today (23), the Minister further says that he hopes to try this QR system at selected fuel stations in 25 districts covering the entire island.
Below is the list of fillings that will try the QR method from today.