In the midst of the heatwave that has caused temperatures in certain parts of Britain to reach the mid-40s Celsius, a photo of a member of Queen Elizabeth II's guard receiving water to drink during the hot weather outside Buckingham Palace in London on Monday is going viral.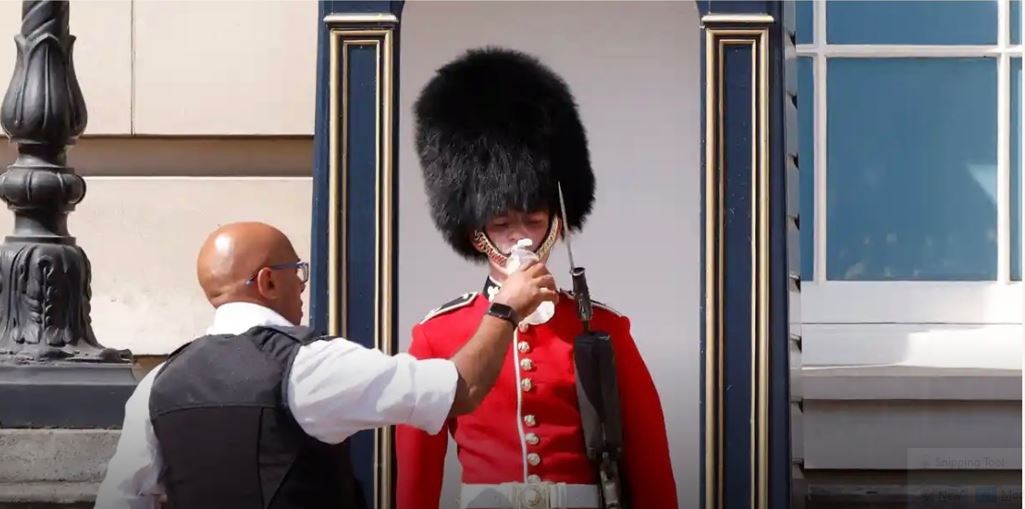 The weather forecaster has issued the first-ever red "severe heat" warning for areas of England on Monday and Tuesday, and a national emergency has been proclaimed for those two days. On July 25, 2019, Britain saw its hottest temperature ever, which was 38.7 degrees Celsius. Authorities in southern Europe fought to contain massive flames on Sunday; hundreds of fatalities were attributed to the region's high temperatures, which experts believe are compatible with climate change. Additionally, England's heat health warning has been upgraded to Level 4 by Britain's Health Security Agency (UKHSA) for Monday and Tuesday.
Here's how Reuters tweet about this.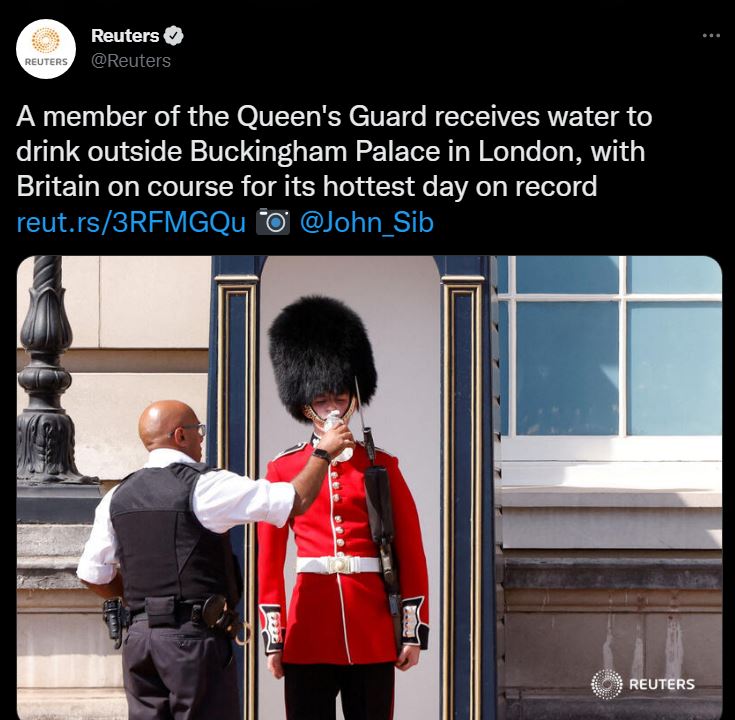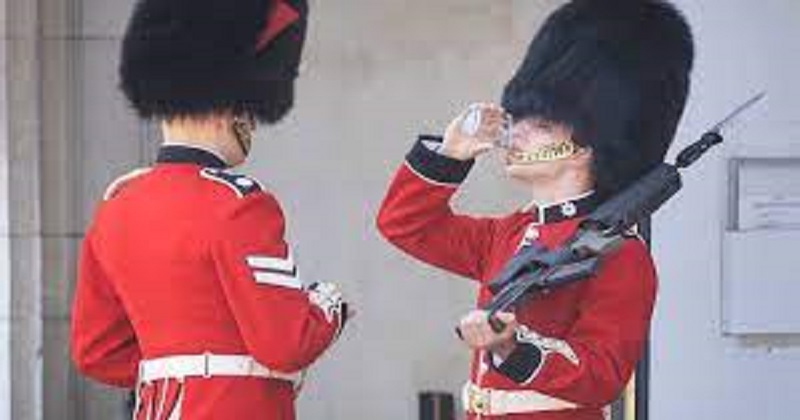 Visit our Buzzer World News Section for more information.