MAS is South Asia's largest apparel manufacturer, designing and developing high-quality products for international sportswear brands. Through this partnership, MAS will provide Sri Lankan athletes with kits designed using the latest in apparel technology, to support their training and performance at international events leading up to the Paris Olympics in 2024. A contingent of 20 athletes who toured India in June this year was the first group to receive game day and training kits designed by MAS.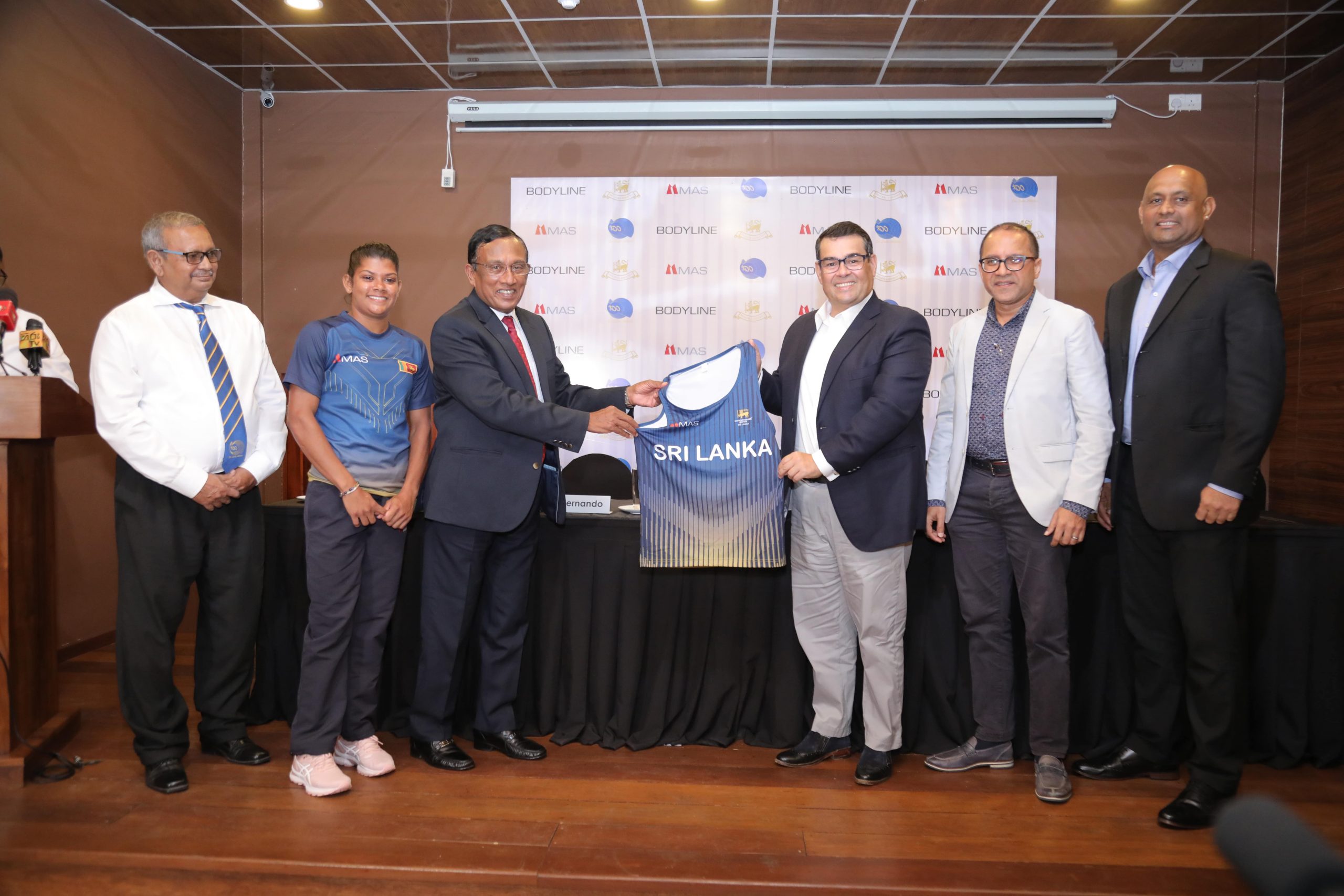 "The talent we see in our young Sri Lankan athletes is truly inspiring. But it is not an easy journey for them. Our athletes face many difficulties outside their training and put in a lot of hard work to be here." said SLAA President, Major General Palitha Fernando.
"When underprivileged and talented athletes come from rural areas of this country to reach the doorstep of the international arena, this support is a great strength for them. On behalf of every athletics enthusiast in Sri Lanka, I appreciate this huge step taken by MAS Holdings. This will support Sri Lankan athletes who are going to the international level to make our motherland proud." he stated.
"We at MAS are changemakers," said Dilshan Mohamed, Director Marketing and Business Development at Bodyline. "And this time we wanted to make a change for Sri Lankan athletics by helping them elevate their game through performance wear that uses a very light breathable fabric, with moisture wicking capabilities and a soft feel for augmented comfort" he stated.
"Not only are we excited about providing game day and training kits to our teams, but as the official clothing partner for SLAA, we are excited to work with our national athletes in product co-creation, carrying out studies that contribute to enhancing and innovating better, more superior products." said Dinesh de Silva, CEO of Bodyline Pvt Ltd.
The agreement between MAS and SLA was signed by the President of Sri Lanka Athletics, Palitha Fernando and Dinesh de Silva, Chief Executive Officer of Bodyline Trading (Pvt) Ltd.
About MAS:
The largest apparel tech company in South Asia, MAS Holdings is among the most recognised design-to-delivery solution providers in apparel and textile manufacturing. Home to a community of over 115,000 people, today, MAS' manufacturing plants span across 15 countries, with established design locations placed in key style centres across the world. Catering to the demands of a dynamic and ever-changing industry, the MAS portfolio has expanded exponentially; into brands, wearable technology, FemTech, start-ups and fabric parks worldwide.