At this moment when Sri Lanka is facing an unprecedented crisis, the John Keels Group has come forward to provide a sustainable helping hand to the people affected by the crisis.
"Our country is facing such a socio-economic crisis for the first time in its history. People across the island are facing severe difficulties due to problems such as shortage of food, fuel, fertilizers and other essentials and the high cost of living." said Ms. Carmeline Jayasuriya, Head of Corporate Community Care, John Keels Holdings plc.
Daily wage earners as well as those engaged in self-employment and small and medium scale businesses have been severely affected due to this crisis. Due to the economic crisis as well as COVID-19, schools and higher and vocational education institutions have to be temporarily closed, children and youth have also had to face many problems.
The John Keels Group has now taken steps to implement a program that provides quick solutions for this through the 'John Keels Praja Shakti' project, which is implemented by the John Keels Foundation, which is the community care program of the John Keels Group. Joining the John Keels group of companies, it operates under two main divisions.
Under the first section, efforts are being made to ensure food safety, for which the companies Elephant House, Keells, Cinnamon Hotels & Resorts and John Keells Property have contributed. These include creating awareness about easily available nutritious food, increasing efficiency in agriculture, encouraging self-sufficiency and entrepreneurship. Also, short-term programs such as the donation of dry ration packs under the 'Keells Donation Card' system and Cinnamon 'Meals that Heal' have been implemented as remedies for food shortages. Apart from this, other programs like home gardening programs, promotion of good agricultural practices and provision of food to school children are also being implemented.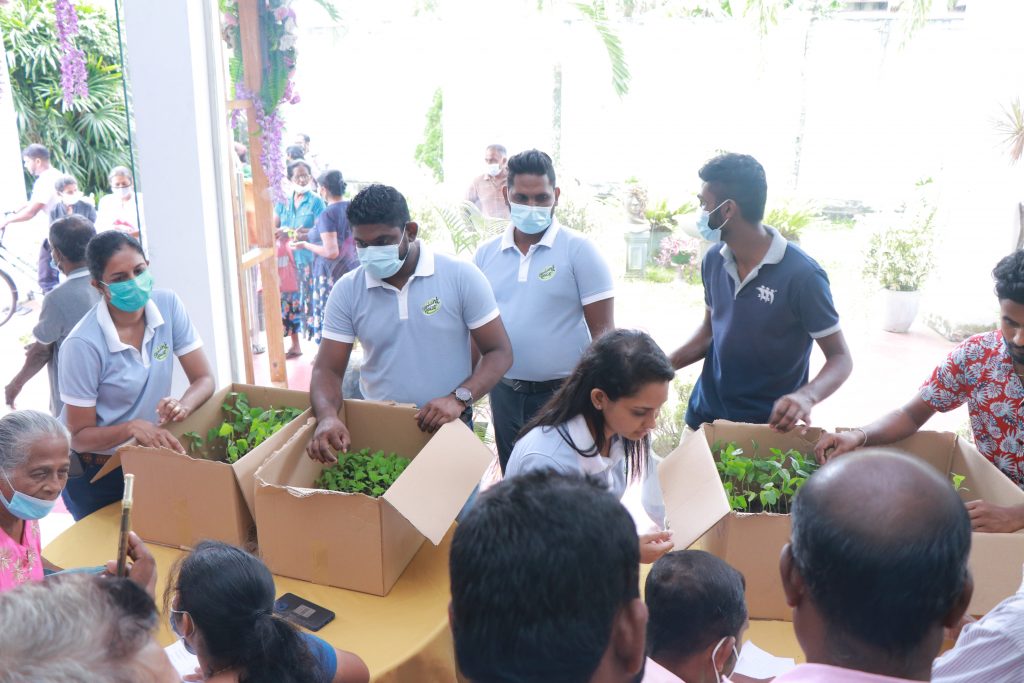 Education of children and youth has become relevant due to having to give priority to providing food over education. The second section of the program focuses on securing the education of children from low-income families, as this is likely to be a problem that affects them throughout their lives. Under this, scholarships will be provided for English and Information and Communication Technology, higher education and digital learning, etc.
As a collective effort, the John Keels Group is currently working with a range of government agencies and technical partners to sustain this program using the necessary resources.
Operating over 70 companies across 7 diversified industry sectors, John Keels Holdings employs over 14,000 employees and has been ranked as Sri Lanka's Most Respected Company for 17 years by LMD Magazine. A full member of the World Economic Forum and a participant in the United Nations Global Compact, John Keels leads the vision of "Empowering the Earth for Tomorrow" through the John Keels Foundation and Social Entrepreneurship Initiative, and also works as a catalyst for significantly reducing plastic pollution in Sri Lanka through the "Plastic cycle" social entrepreneurship program.