Sri Lanka Test skipper Dimuth Karunaratne has not taken to the field on day 2 of the 2nd Test against Pakistan in Galle today.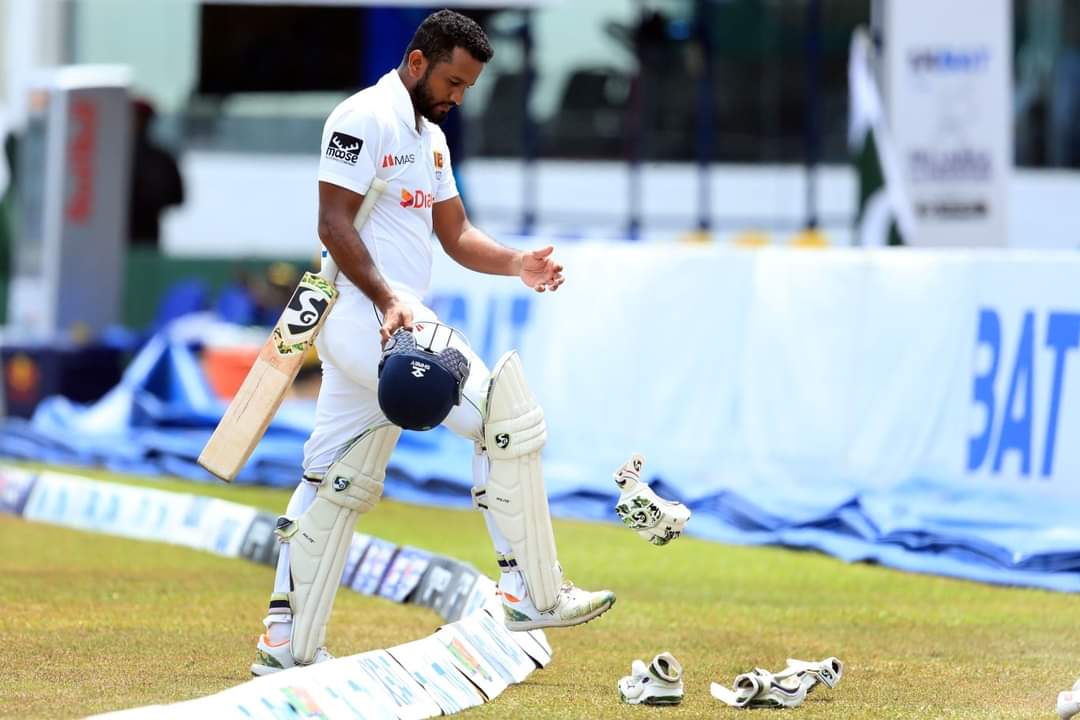 Dimuth Karunaratne has not participated as he is being treated for lower back pain.
Karunaratne is currently receiving treatment and Sri Lanka will be hoping he could bat in the 2nd innings.
Sri Lanka test Vice-Captain Dhananjaya de Silva has replaced him as the stand-in captain.
Meanwhile, Assistant Coach Naveed Nawaz has been released from the Sri Lanka squad in order to give him time to recover from an injury he sustained during a team practice session.
A ball, which stuck Nawaz, resulted in a cut on his upper lip, which required 20 stitches.
Naveed Nawaz sustained the injury during the pre-match day practice session held on Saturday (23).
Sri Lanka were 378 all out in the first innings on Day two of the 2nd Day against Pakistan