HUTCH, Sri Lanka's leading telecommunications operator, has brought a thrilling climax to its recent campaign, offering subscribers an incredible opportunity to win a FREE return air ticket to India and experience the electrifying Cricket World Cup live in action.
The "Hutch Roaming Promotion" was a unique and engaging campaign that ran from September 5th to September 28th, this contest required participants to undertake a simple task – activate a HUTCH roaming plan.
Mr. F S SAHAL, a HUTCH subscriber hailing from Colombo, emerged as the lucky winner of the FREE return air ticket to India. His passion for cricket and adventurous spirit made him the perfect candidate to experience the excitement of the Cricket World Cup up close and personal.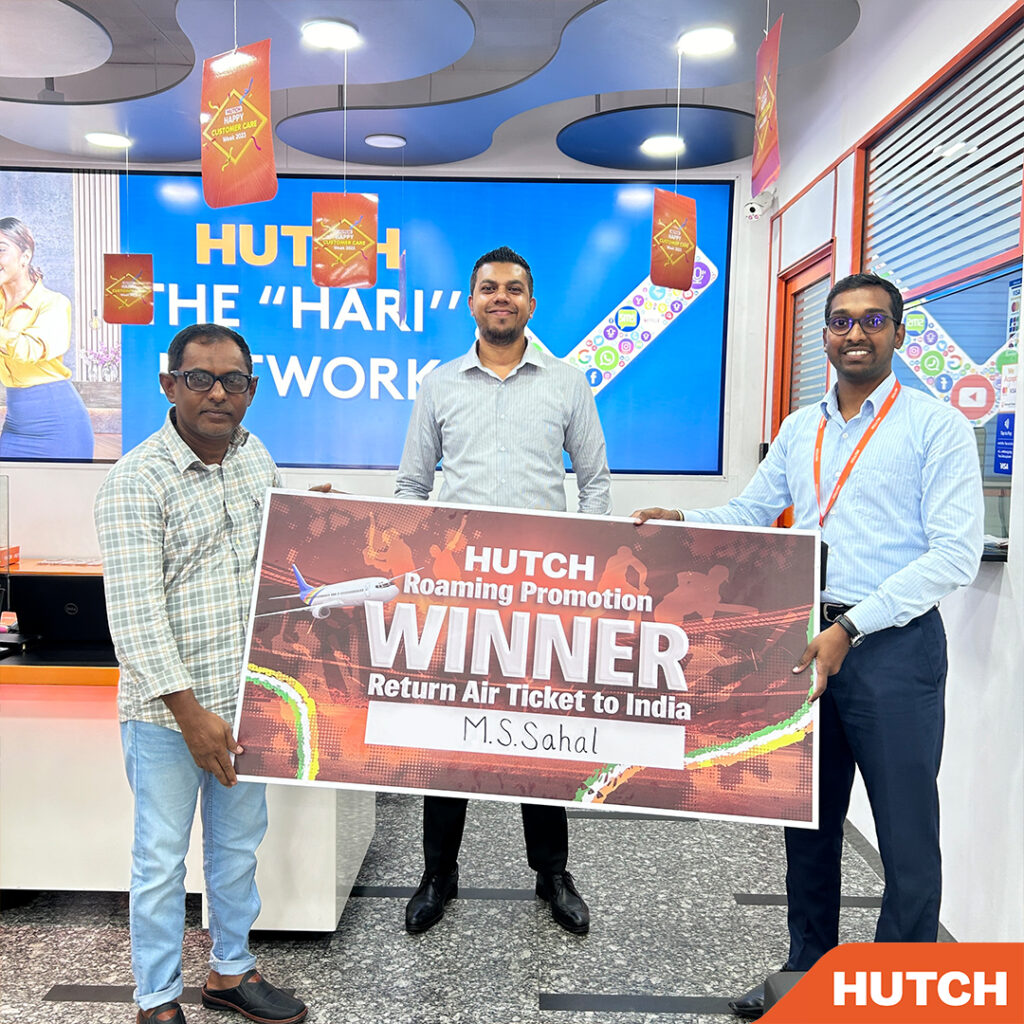 HUTCH has always been committed to enhancing the lives of its customers by offering innovative services and remarkable experiences. This campaign is a testament to HUTCH's dedication to its subscribers, providing them with the opportunity to engage with their passions, explore new horizons, and enjoy thrilling experiences.
The Company is looking forward to more such opportunities to connect with its customers and provide them with enriching experiences.
For additional information on the lowest-cost roaming plans offered by them, simply visit https://hutch.lk/roaming-rates/.
END
About HUTCH Sri Lanka:
HUTCH Sri Lanka is a subsidiary of Hong Kong-based Fortune 500 conglomerate, CK Hutchison Holdings (CKHH). Operating in various sectors in over 50 countries, the telecom arm of CKHH operates in 12 countries spanning across Europe and Asia with 5G deployments in 7 countries. In Sri Lanka, HUTCH is a pioneer in the telecom industry operating a nationwide 4G network that now reaches over 95% of the population and stands 5G ready.
Find out more financial news and information by engaging Buzzer.lk and Buzzer Financial.