In China, Huawei has unveiled a new set of smart glasses. The smart glasses, marketed as Huawei Vision Glass, can create enormous and colour-accurate virtual screens because they use Micro OLED displays.
The Vision Glass, Huawei's answer to the Nreal Air AR, has just been released. This product, which made its debut in China, is advertised as having a maximum picture size of 120 inches at a distance of 4 meters, dropping to 100 inches at a distance of 3 meters. The Huawei marketing picture below demonstrates how Vision Glass creates the illusion of a holographic display being present in the same space as you while simply using an image that is projected in front of your eye.
Huawei claims that this product uses Micro OLED screens with 1,920 x 1,080 resolution and 480 cd/m2 brightness. Similar to how smart glasses should give Low Blue Light certification and at least 90% DCI-P3 colour coverage to lessen eye strain. Along with speakers that are integrated into the device, these smart glasses also have a USB Type-C connection for connecting to a computer or a smartphone.
The Vision Glass won't be on sale until the beginning of December, even though Huawei started taking pre-orders on November 14 on Vmall. Unfortunately, the business has not stated with certainty if it plans to promote smart glasses outside of its native country. Huawei is expected to confirm all information regarding the Vision Glass when it becomes generally accessible the following month. (notebookcheck, Hauweicentral)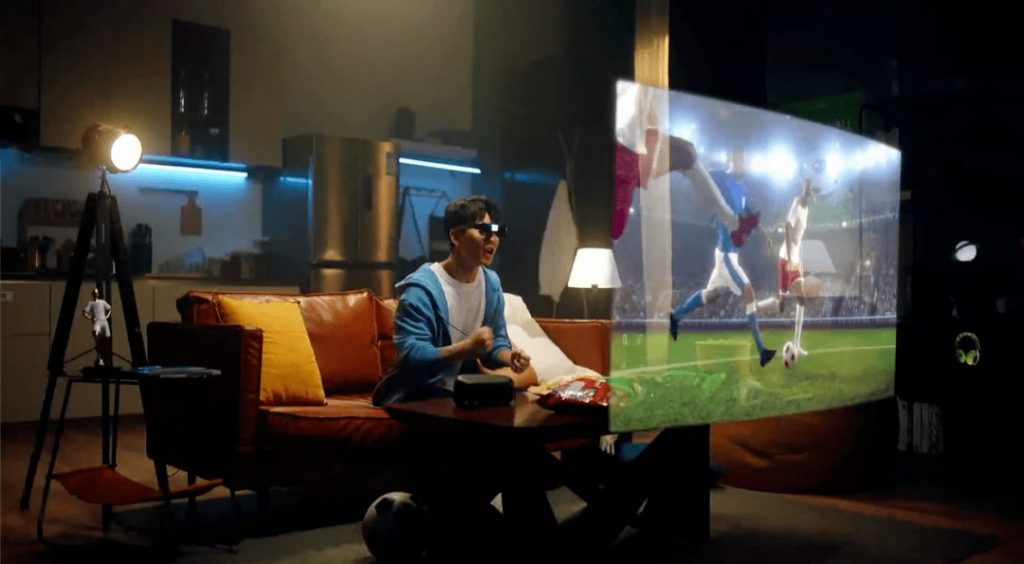 If so, don't forget to post your thoughts in the comment section while sharing this article.
Find out more by engaging Buzzer.lk and Buzzer Science & Technology.