Huawei Technologies, the Chinese tech giant, stated that it intends to continue exploring opportunities for joint growth and shared success in the digital economy with its Asia-Pacific business partners.
The Huawei Asia Pacific Partners Conference 2023, hosted by Huawei APAC, began at the Shangri-La Hotel in Shenzhen, China, an emerging tech city and the headquarters of Chinese ICT firms. Under the theme 'Grow Together, Win Future,' approximately 1,200 participants from over ten countries attended the two-day event, which began on May 17, 2023.
Top executives from leading partners of Huawei in Sri Lanka were present at this prestigious event. The event received accolades from top executives from Huawei's most significant partners in Sri Lanka for enlightening everyone about Huawei's technological superiority.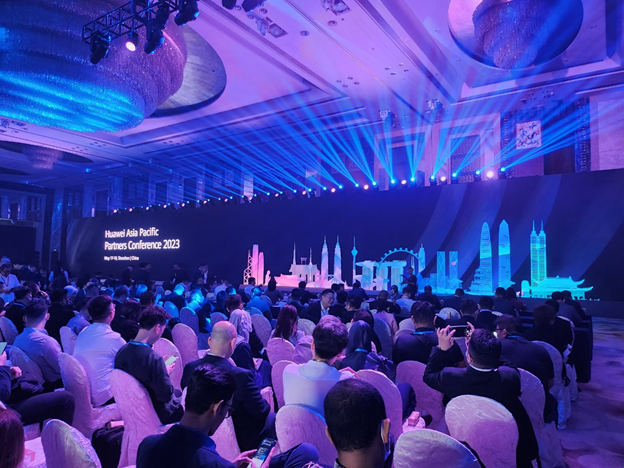 "Together we had the opportunity to witness the latest technological developments in and firsthand experience Huawei's significant contributions. These insights and experiences can serve as an inspiration for driving digital transformation in Sri Lanka, as we continue to explore innovative solutions and strategies to shape the future of our digital landscape" said Shevan Goonetilleke, Chief Executive Officer of MillenniumIT ESP (MIT ESP).
Chief Executive Officer of KBSL Information Technologies Limited Ehantha Sirisena said, "Technological advancements at Huawei are amazing and the event is an eye opener for everyone to understand the wider tech echo systems in China. These use cases are very much required in Sri Lanka and the larger SEA region"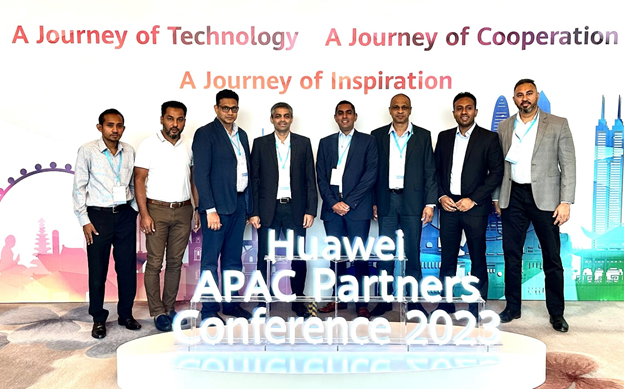 Chief Executive of N-able Private Limited Asanka Bimal Rajasinghe commented that "Seeing is believing" that all of the Huawei partner leadership received regarding Huawei's technological superiority and China's technological advancement will undoubtedly pave the path forward.
During a meeting held between Sri Lanka partners and Huawei South Asia Region top officials, Huawei South Asia Region President Peter Pan Junfeng stated that "Huawei will continue to innovate and leverage the best-in-class products and solutions to achieve success alongside partners in the era of the digital economy". He added, "Specifically, we will work with partners and top customers in Named Account (NA) markets to carry out joint innovation and build market benchmarks through flagship, intelligent cloud-network products. We will also offer 'lightweight yet powerful' scenario-based solutions for commercial markets, helping partners expand their market presence. Furthermore, we will deliver best-selling products for distribution business and work with our partners to tap into new growth opportunities."
Tech behemoths from Sri Lanka including Sinetcom (PVT) Ltd – Sri Lanka, MAXCOM Technologies Pvt. Ltd, N-able Private Limited, MillenniumIT ESP (MIT ESP), KBSL Information Technologies Limited, Hayleys Fentons, Debug Group of Companies, and N-able Private Limited participated in the conference. In the Asia-Pacific region, Huawei boasts more than 7,900 enterprise partners and over 2,000 cloud partners.
Find out more financial news and information by engaging Buzzer.lk and Buzzer Financial.