Marking the first time that a French President visited Sri Lanka, French President Emmanuel Macron paid a historic visit to Sri Lanka the day before yesterday (28) after his visit to the South Pacific region. Here, President Ranil Wickremesinghe welcomed the French President cordially. The leader The two sides have also engaged in amicable and successful bilateral discussions for nearly an hour and fifteen minutes.
On the occasion of the 75th anniversary of diplomatic relations between France and Sri Lanka, special attention has been paid to the further strengthening of bilateral relations between the two countries. President Ranil Wickremesinghe appreciated France's involvement in international relations, especially climate change mitigation, foreign debt optimization and Support on the issues of the Indo-Pacific region has also been appreciated.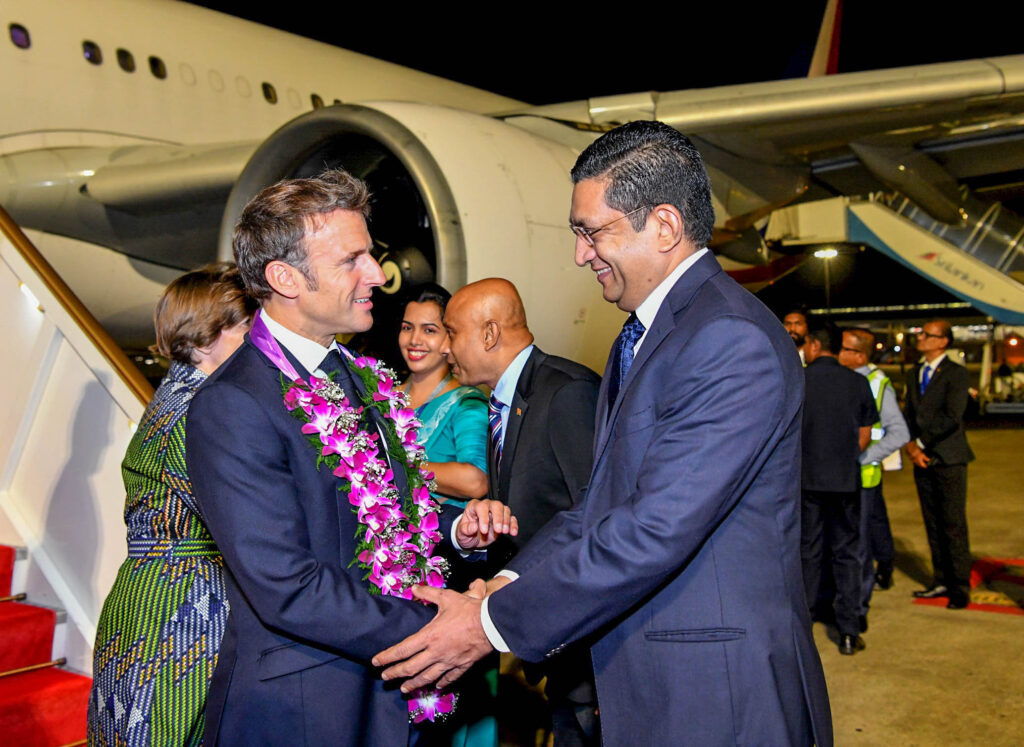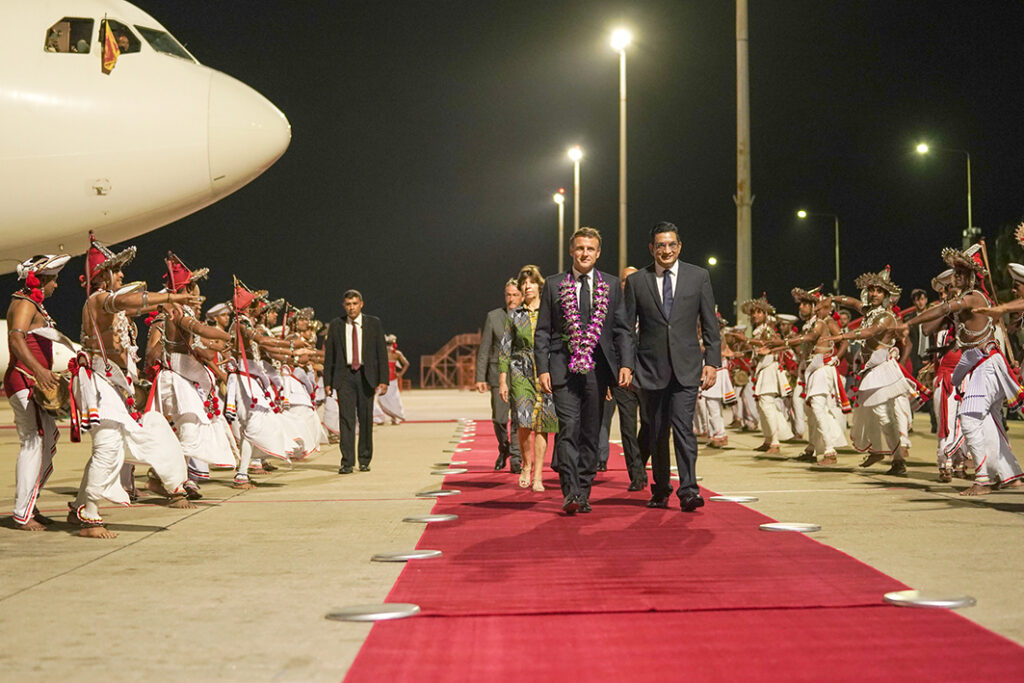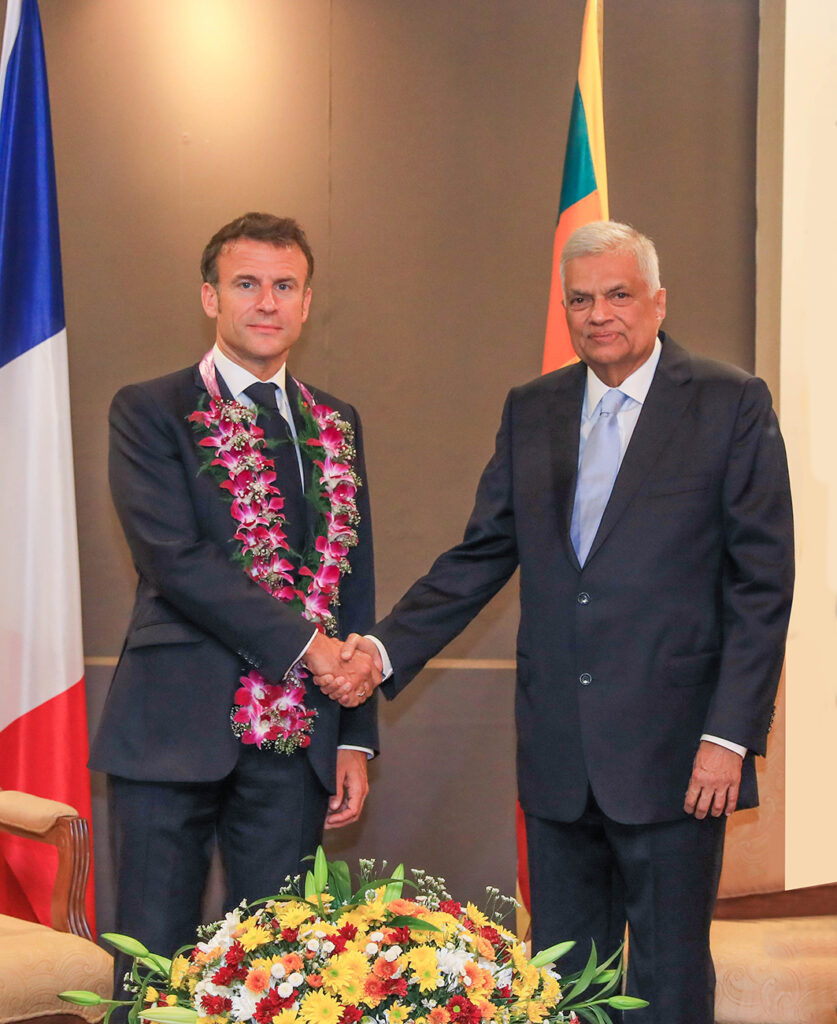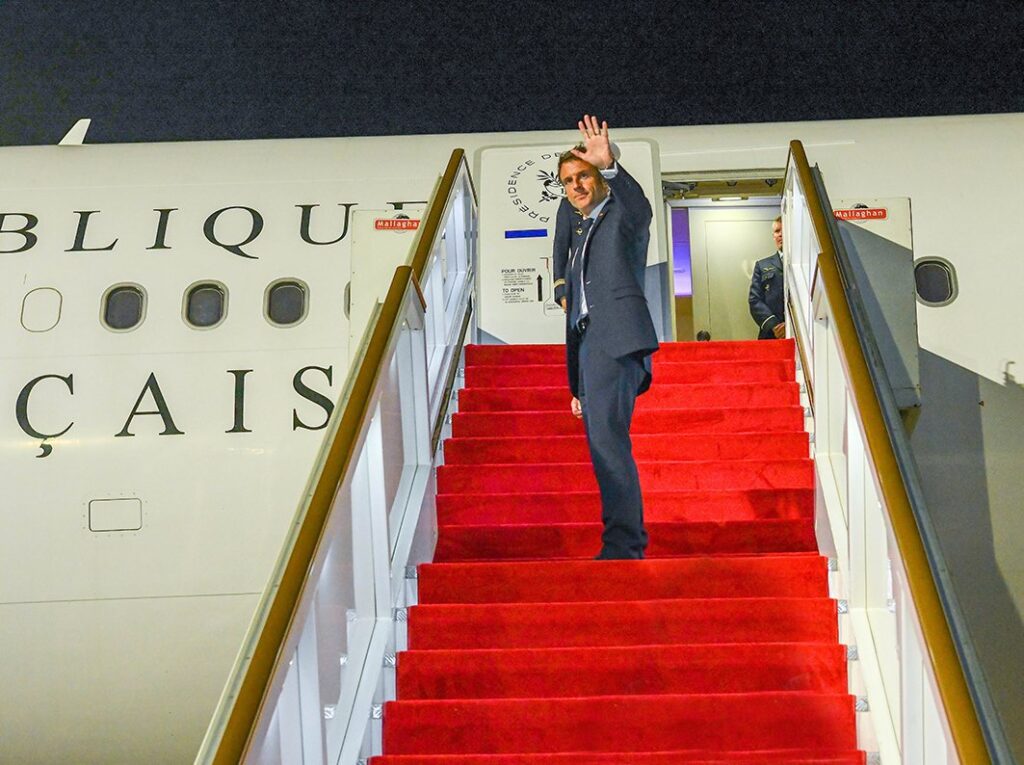 Find out more political news and information by engaging Buzzer.lk and Buzzer Politics.