The Sri Lankan women's beach volleyball team won the championship of the Central Asian women's beach volleyball tournament on the 28th.
Defeating the Nepalese Beach Volleyball team 21/11 in both finals
The Sri Lankan beach volleyball team claimed this victory.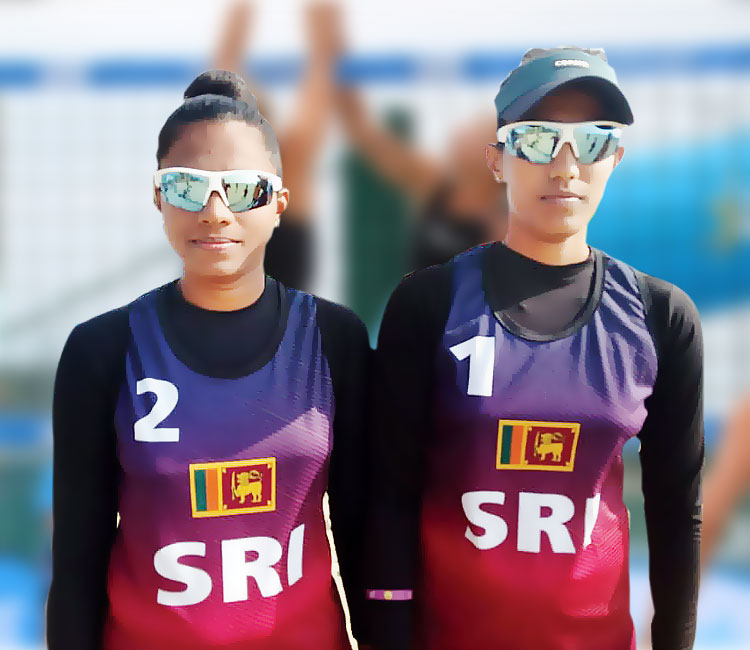 Chaturika Madhushani of the Sri Lanka Army and Deepika Bandara of the Port Authority claimed the title. Sri Lanka defeated Bangladesh 21 to 08 and 21 to 05 in the preliminary round of the tournament. In the second match, Sri Lanka won 2-0 against Uzbekistan and the scores were 21/11 and 21/09.
The Sri Lanka women's beach volleyball team, which competed against Uzbekistan again in the semi-final, won the match 21 to 08 and 21/09 and qualified for the final.
The tournament was held in Bangladesh.
Get more sports news and information by connecting with Buzzer.lk and Buzzer Sports.