In the Selva Lacandona, a region of magnificent jungle known as "Cascadas de Agua Azul" emerges in the southeast of the Mexican state of Chiapas. The Cascadas de Agua Azul, or "blue waterfalls," are a group of spectacular waterfalls surrounded by lush flora and interlaced with ponds. It has been designated a protected area and a unique biosphere reserve. It is one of the most breathtaking and picturesque spots in the nation.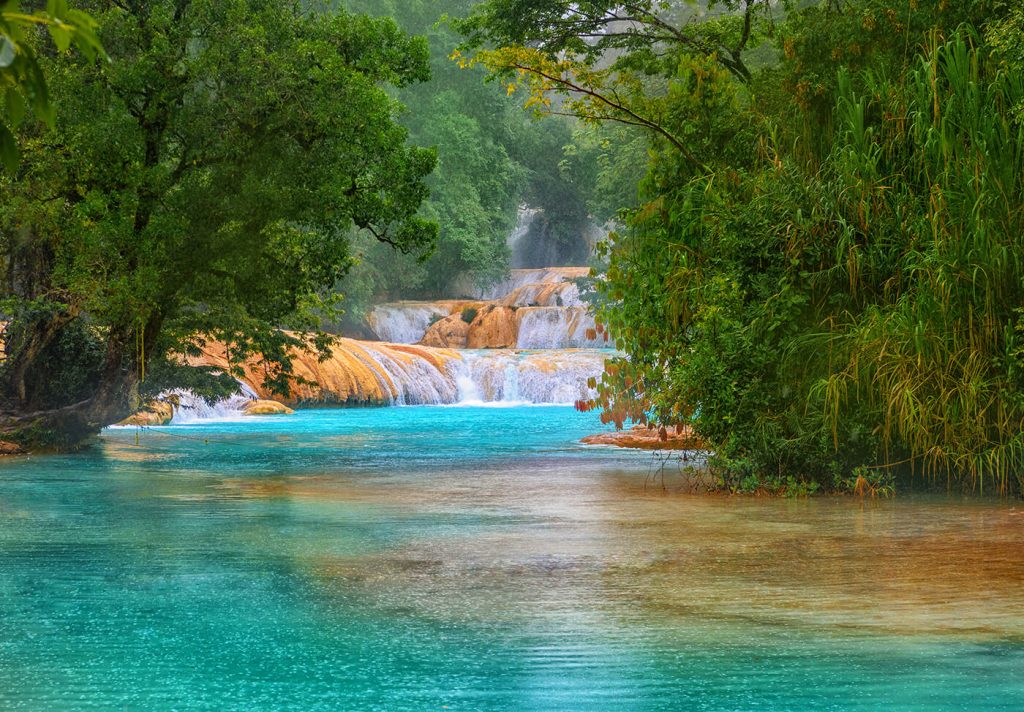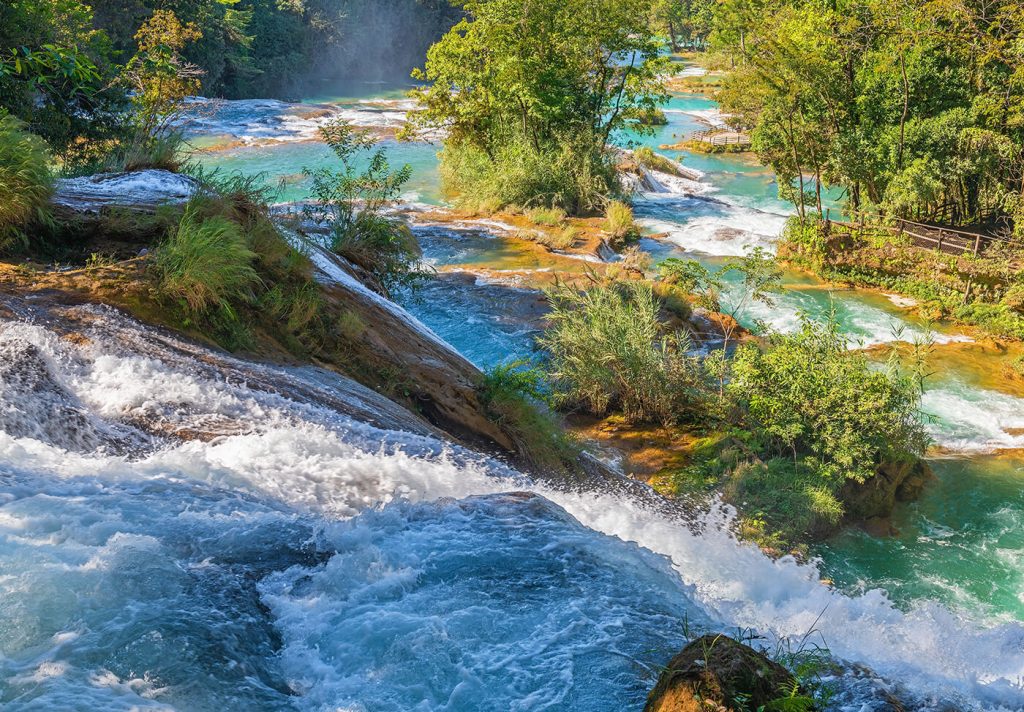 All colours of blue may be seen in the waters that are created when the tributaries of the Tulijá, Otulún and Shumuljá rivers come together. They run in a series of pools that drop through forested gorges to reach the valley below. A high concentration of calcium carbonate and mineral salts creates a vision of stunning turquoise water games. It is possible to bathe and sunbathe along the banks of the limestone deposits that have given rise to several natural pools spread throughout the whole course of the falls, despite the currents, which in some locations are fierce and hazardous.
The Agua Azul waterfalls may be found precisely in the municipality of Tumbalá, 45 kilometres from Palenque. To get there, use state route 199 to the Agua Azul junction, which is located halfway between Palenque and Ocosingo. The dry season, especially from April to May, is perhaps the greatest time to visit these waterfalls in order to witness them in all their beauty. It is a unique location that manages to provide one of the most thrilling sensations ever lived despite the significant flood of tourists. (mybestplace)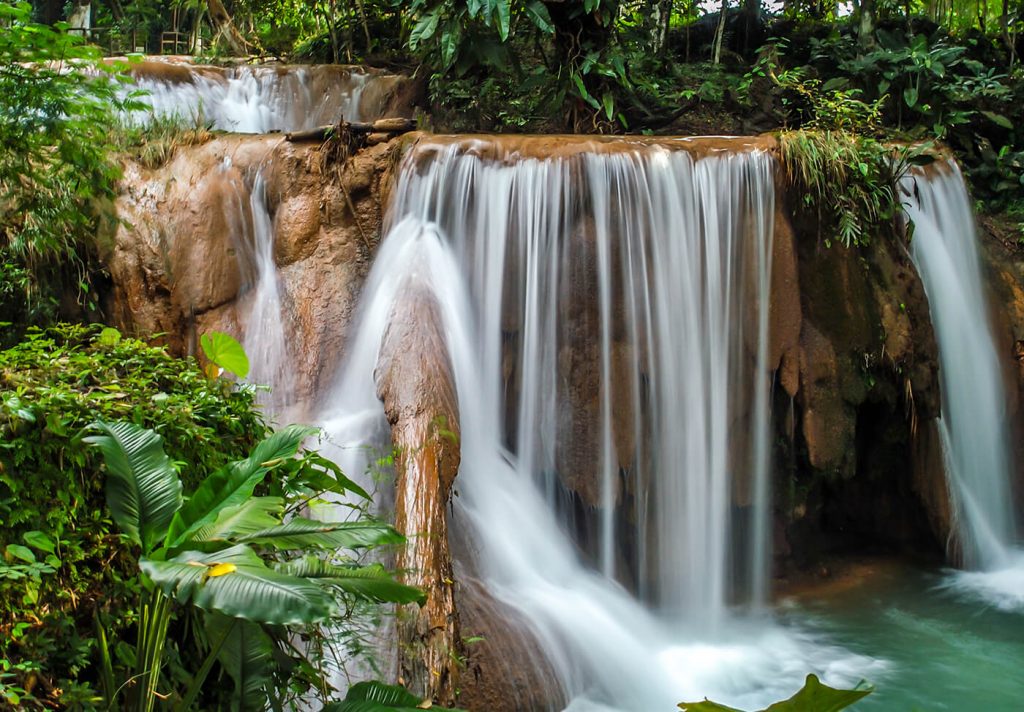 If so, don't forget to post your thoughts in the comment section while sharing this article.
Find out more by engaging Buzzer.lk and Buzzer Travel.