Out of the 4,100 kinds of paddy that are now in existence, the Minuwangoda Agricultural Resources Conservation Farmers' Organization is aiming to promote the older types of paddy that have medicinal qualities in order to treat various human ailments.
The farmers of the Minuwangoda Agricultural Resources Conservation Farmers' Organization have grown several of these rice types in a number of paddy fields dispersed around the Minuwangoda area because they offer special therapeutic qualities. According to W.P. Wimaladasa, chairman of the Minuwangoda Agricultural Resource Conservation Farmers' Organization, 5,719 distinct rice varieties have been grown in Sri Lanka throughout its history, and 4,100 of those have been discovered thus far.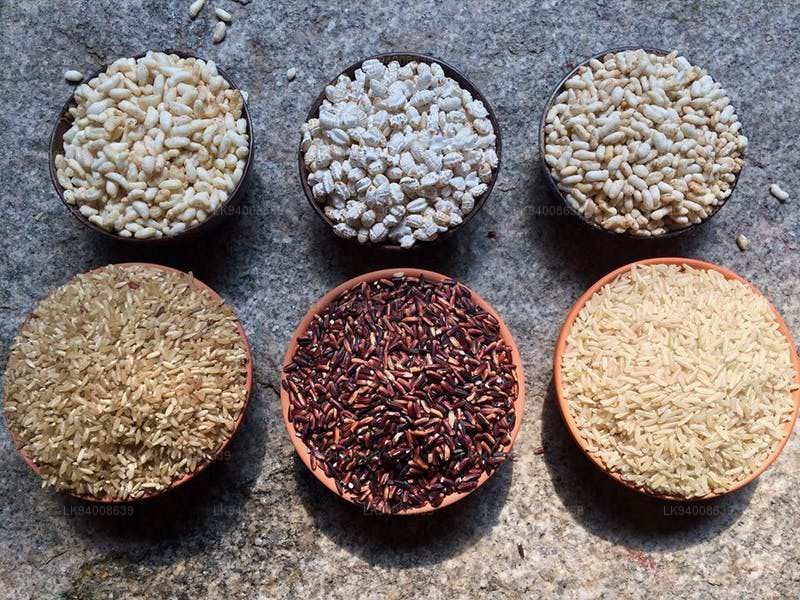 Pokkali rice is one of the unique varieties of rice cultivated in Minuwangoda that is renowned for its ability to eliminate kidney stones, restore weak body parts, and develop nerve vitality.
While myhanal is a specific dish for religious events and is a healthy food for both young and elderly people, rathdal is nourishing for young children.
Diabetes may be fought off with Sachcha perumal rice. According to Wimaladasa, there are roughly 20 different varieties of heinati rice, including red, white, and vedha varieties. "These days, there is a greater overseas market for these ancient rice species. The nation might readily generate foreign cash if these rice kinds could be farmed using organic fertilizer. For farmers, it would be a profitable career".