Although it is a norm that it is difficult to chase in the fourth innings, the Sri Lankan players managed to make it a reality by collecting a target of 309 runs for the loss of only 6 wickets in the three-day practice match that ended today (27th) at the R. Premadasa Stadium. The Sri Lanka Cricket President's XI team, which spent 50.4 overs, recorded a 4-wicket win, showing the England Lions team that the offensive style of cricket is not always successful.
The peculiarity of this victory was that in the first innings, the England Lions lost to the Sri Lanka Cricket President's XI after leading by 58 runs. Full credit for this chase goes to Lasith Croospulle, who gave an excellent start, uncontested. The right-handed opener, who faced 84 balls, faced 46 balls for the first 50, but only 27 balls were used to reach the century.
Lasith had scored 116 runs in 84 balls when he came forward from the boundary line to a ball from Tom Hartley and the ball hit the wicket straight. 90 of those runs consisted of sixes (5) and fours (15).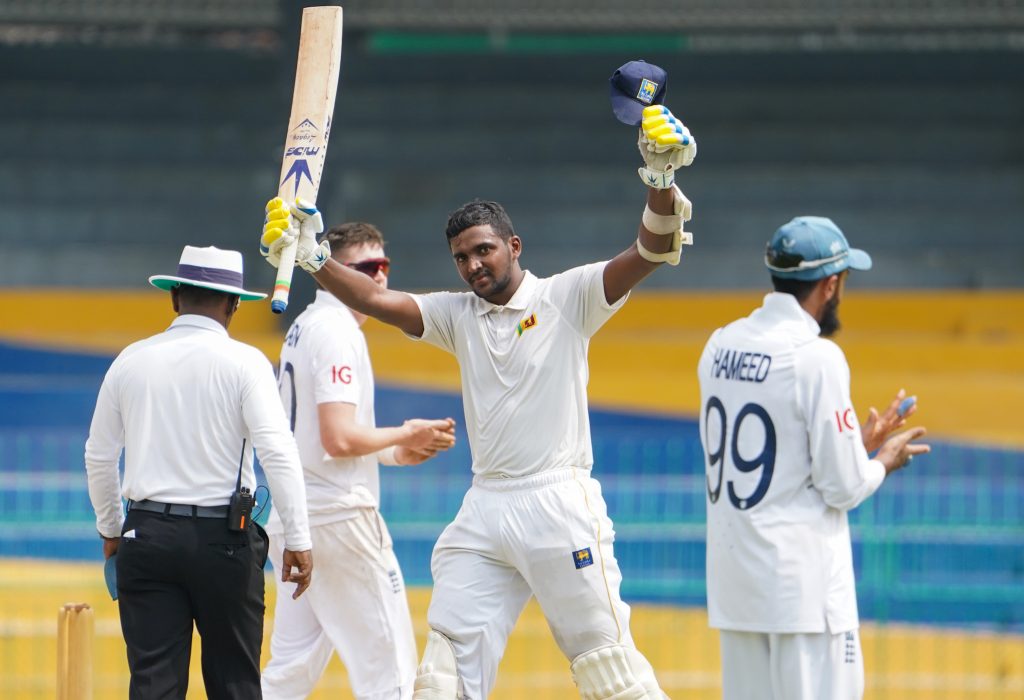 Joining Croospulle, the captain added 96 runs for the third wicket of Sahan Arachchi and laid the foundation for a long chase. Just how much of a headache this connection had been for the Lions bowlers was best seen in the celebration of Jack Carson, who took the wicket of Sahan Arachchige. Castle celebrated not only with a shout but with a ball in the air after Carson saved a ball from Lasith on the front foot.
Janith Liyanage and Pasidu Suriya Bandara, who took the match forward after the start they gave, added 73 runs in 53 balls for the sixth wicket and took the Sri Lanka Cricket President's team to victory. Although the opposing bowlers tried their best to stop the defeat of the Sri Lanka Cricket President's XI, Dushan Hemantha, who entered the field after Liyanage's dismissal, scored 23 runs in 14 balls and hastened the victory. At the end of the game, Pasidu, who defended his end, scored 52 runs.
The four-day cricket series between the England Lions team and Sri Lanka 'A' team will begin on the 31st at the Galle International Cricket Stadium. (Sri Lanka Cricket)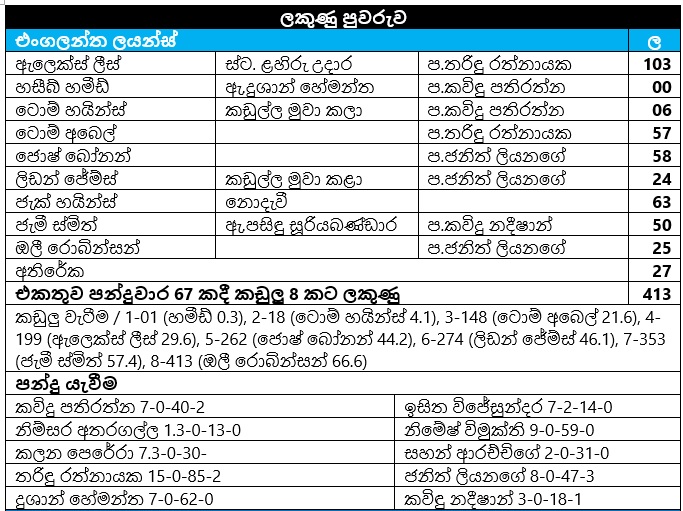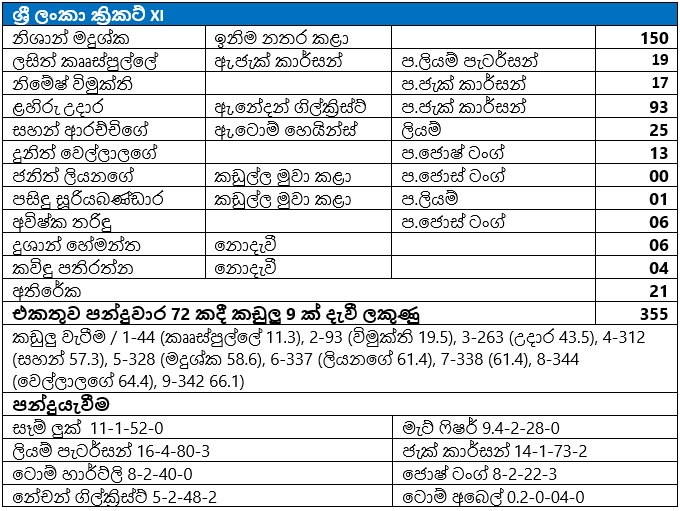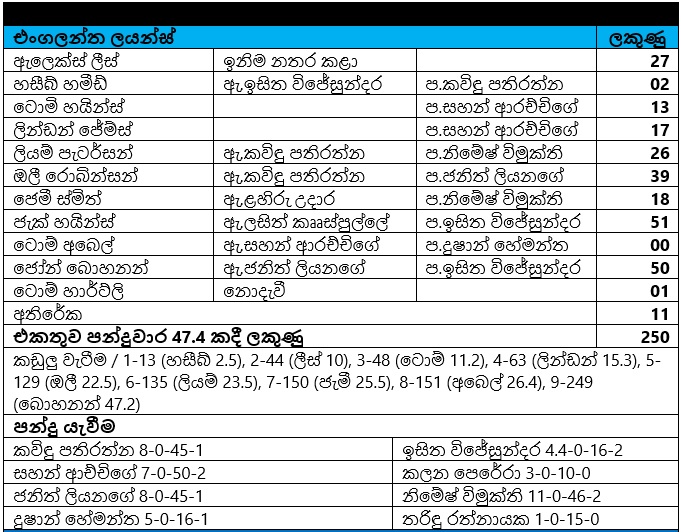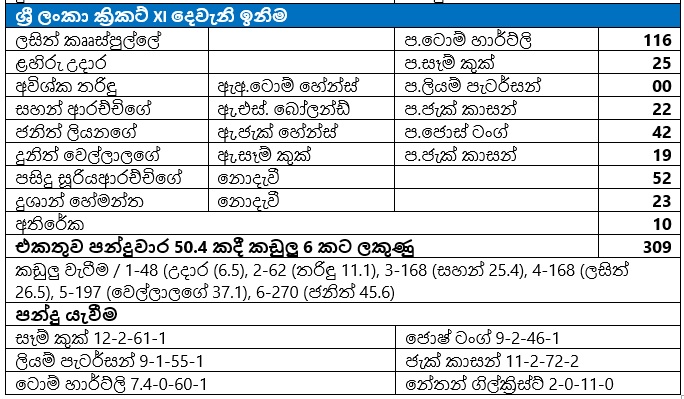 Get more sports news and information by connecting with Buzzer.lk and Buzzer Sports.