The examination department has announced the new schedule for the 2023 (2024) advanced-level examination. Accordingly, it is further stated that the examination is scheduled to be held from January 4th to January 31st, 2024.
The relevant schedule is below.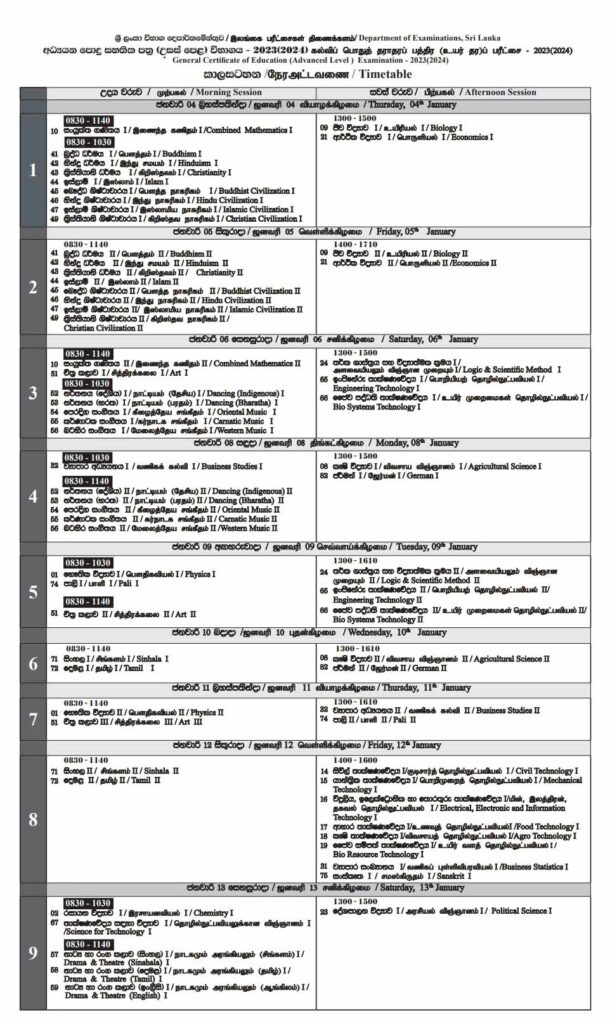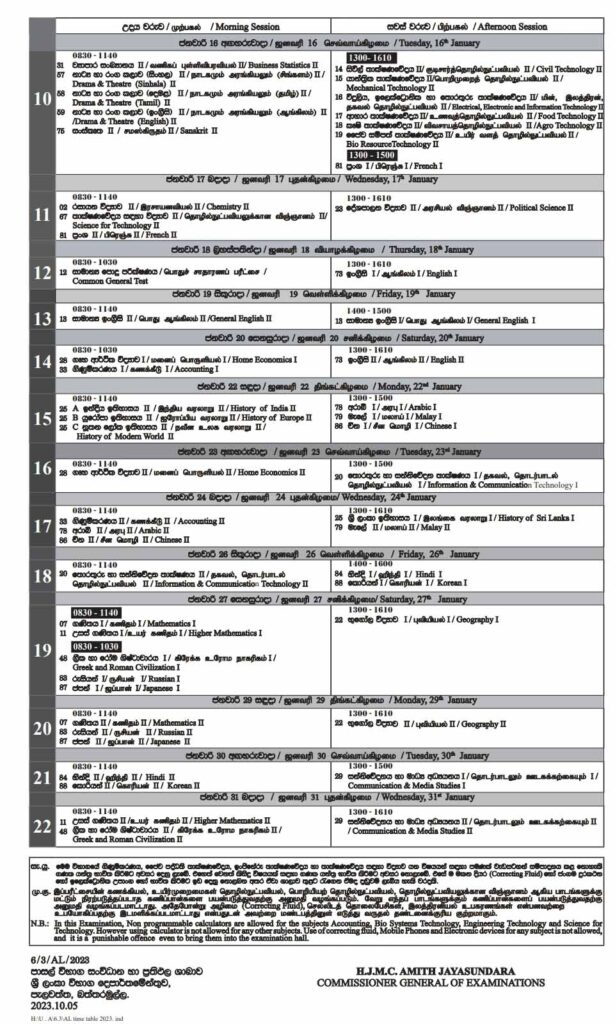 Stay tuned to buzzer.lk for daily similar local information and news.