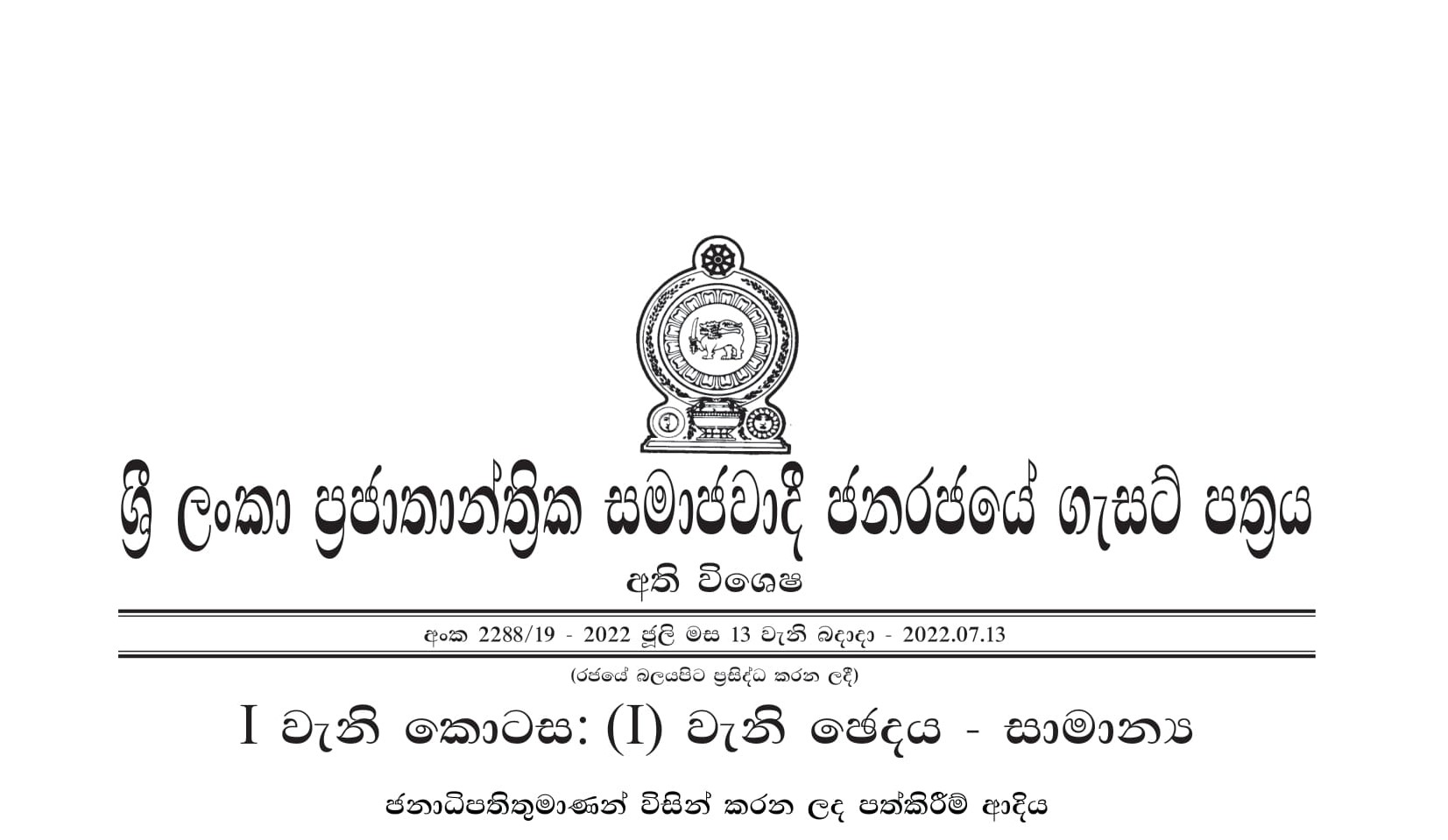 A Gazette notification has been issued outlining the scopes and functions of ministries under the purview of the newly appointed Cabinet of Ministers.
The Gazette has been issued by President Ranil Wickremesinghe.
Subjects have been allocated for several new ministries that have no ministers appointed as of yet.
Ministers are yet to be appointed for the Ministries of Technology, Women, Child Affairs and Social Empowerment, Ports, Shipping and Aviation, and Investment Promotion.
As per the Gazette, state institutions that have not been placed under any minister will remain under the purview of the President.
https://www.newswire.lk/wp-content/uploads/2022/07/Gazette-Ministry-scopes-functions.pdf