Leonardo da Vinci's famous painting 'Painting of the Mona Lisa" in the Louvre Museum in France has been attacked by a man.
However, the international media reports that the painting has not been damaged due to its secure glass cover.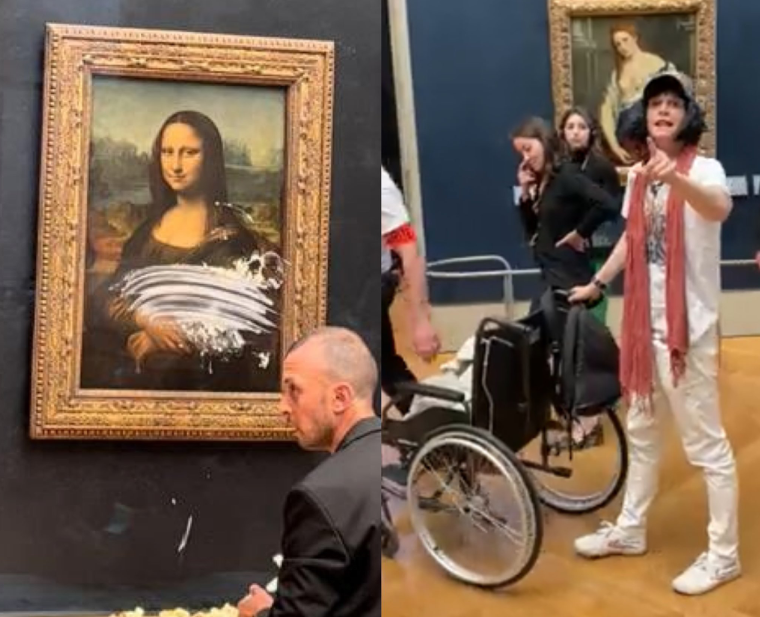 The man dressed as a very old woman was the man who carried out the attack. According to foreign reports, he had attacked her with a cake he had brought inside.
The 36-year-old has been identified as an environmental activist.
It is learned that the suspect was successfully apprehended by the security forces shortly after the incident.