In the "2nd Ceylon International Film Festival-2023″ held in Las Vegas, USA, two films representing Sri Lanka won 4 international awards.
Sanjay Nirmal's "Seeds", which competed for Sri Lanka in this festival which was held from the 24th to the 28th at the historic Lobero Theater in Santa Barbara, Las Vegas, also won two awards, and Afdhel Aziz's 'The Genius of the Place' directed. The film also won two awards, according to which the best editing award went to Paul Vu and Hagden Blaz, the best design award went to Suneth Malinga Loku and the grand prix award went to Afdhel Aziz.
Ravindu Fernando's short film "Pieta" also competed in this festival. The film "Seeds" was nominated for Best Actor, Actress, Best Supporting Actor and Best Film awards. A special event is the presentation of the California State Legislature Certificate by the State Assembly to the winners and the award.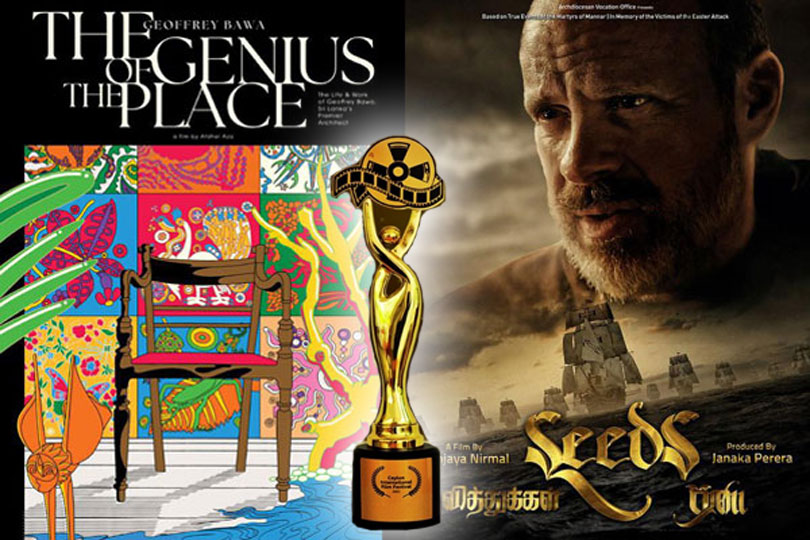 Get to know more about Entertainment news by keeping up with Buzzer.lk and Buzzer Entertainment.