Growing as a fairly robust tree, wisteria is common in China, Korea, Japan, Vietnam, southern Canada, and the eastern United States. Among the countries where it has recently spread are France, Germany, the United Kingdom and many other European countries.
Wisteria, which is said to have more than ten varieties, is mainly cultivated as an ornamental plant. These flowers, which have several colours like white, purple, pink, and light purple, hang down. The central Kitakyushu region of Japan is a mountainous region rich in forests. This wonderful wisteria flower tunnel has been created in a private land located in that area.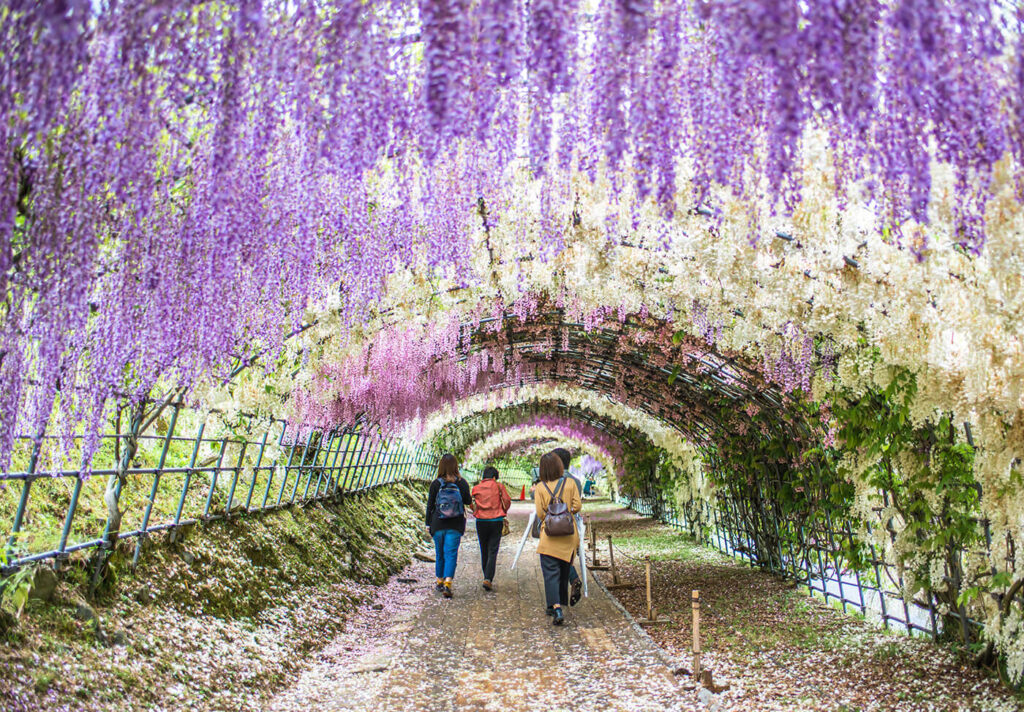 Covered with wisteria vines, the tunnel is over a hundred meters long and consists of two sections. There are a lot of white and purple wisteria vines, and during the flowering period, hundreds of thousands of flowers can be seen scattered on the ground around it.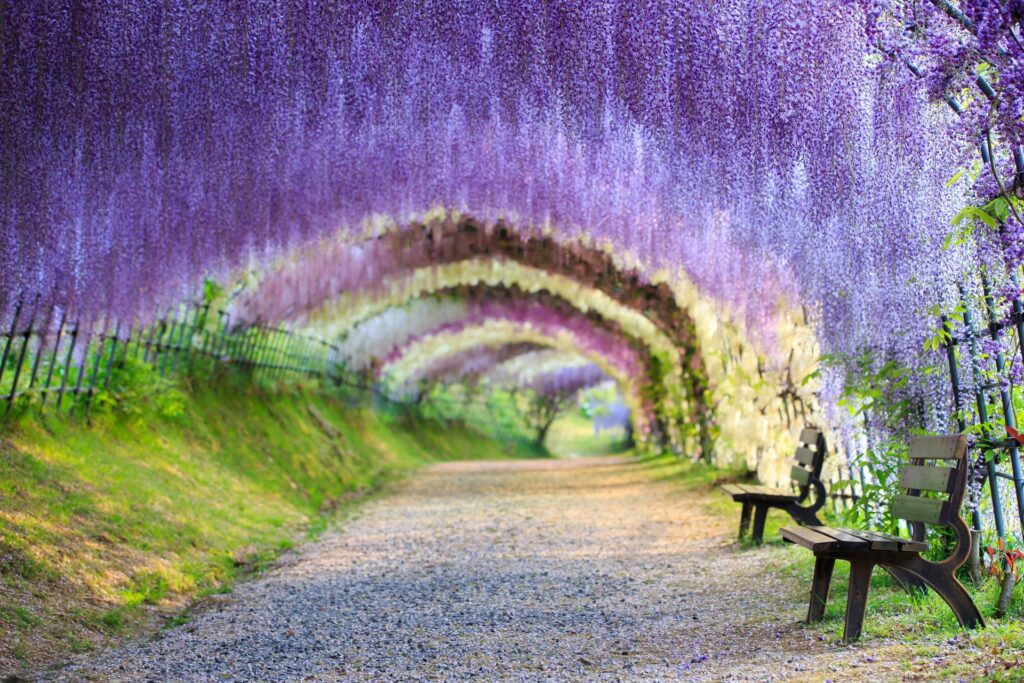 In the early days, outsiders were not able to enter the land where this flower tunnel is located. However, the owner decided to open it to the public only during the flowering period, as many tourists who come to the area like to see this wonderful tunnel covered in flowers several times a year.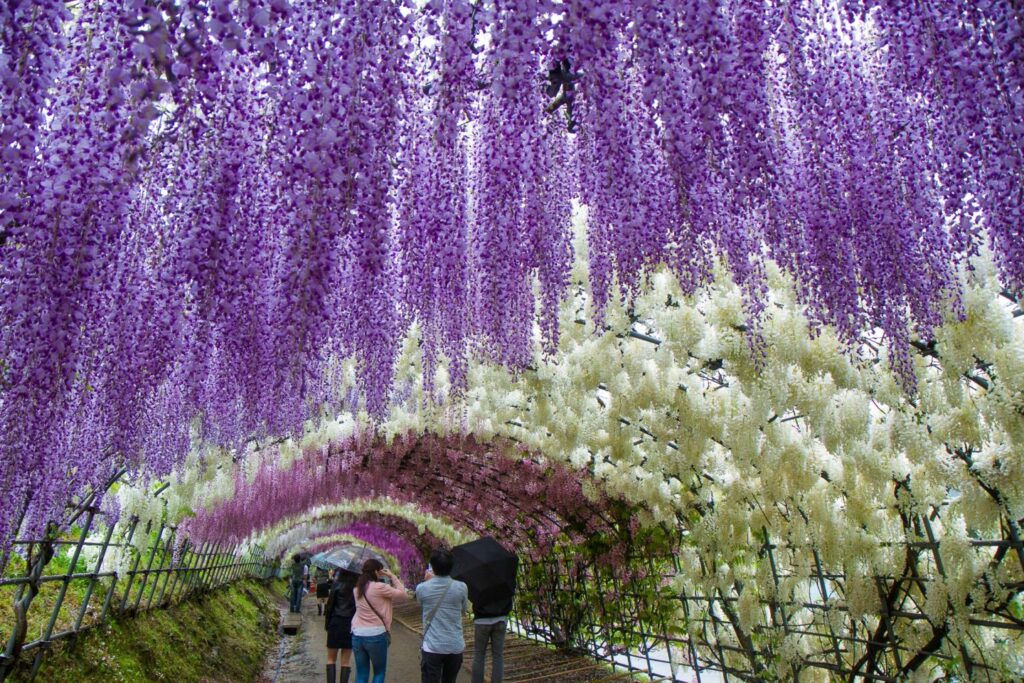 As this area is located in a hilly area, the flower-covered place looks very attractive to visitors from its high peaks. Every year, hundreds of thousands of domestic and foreign tourists visit Kitakyushu during the wisteria blooming season. Its bamboo forest and wisteria flower tunnel are the main tourist destinations.
However, in order to reduce the traffic caused by the arrival of a large number of people in a short period of time, it is mandatory for people who wish to visit this tunnel to reserve a date and time before that.
Find out more by engaging Buzzer.lk and Buzzer Travel.