Mrs Chamika Vithanavasam, a married beauty queen, has won the opportunity to represent Sri Lanka in the Mrs Unity World -2023 competition held in Rohini, New Delhi, India.
The final match will be held on the 6th at Crowne Plaza in Rohini. Chamika left for India yesterday (Nov: 02) for the pageant. Indian national Mr. Amit Kumar is acting as her national director.
Chamika previously represented the "International Married Miss" pageant held in Myanmar where she was praised and respected by many. This year, a large number of married beauty queens from many countries are competing in the United Miss World Married Contest.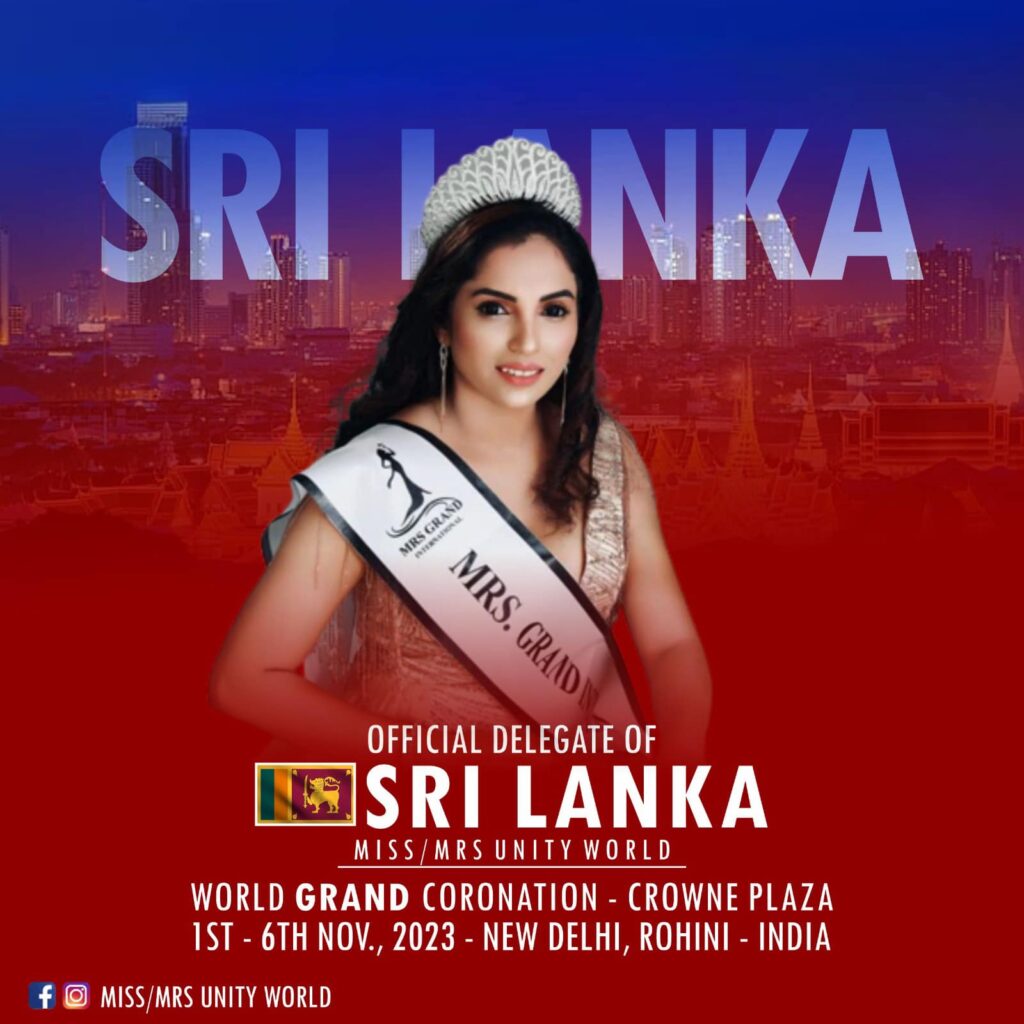 Get to know more about Fashion news by keeping up with Buzzer.lk and Buzzer Fashion.